Regular price
$4.00 USD
Sale price
$1.80 USD
Unit price
per
Sale
Sold out
🌸 Introducing the Floral Minimalist Daily Habit Tracker: Your Path to an Organized and Productive Life! 🌸
Are you ready to conquer your goals and make each day count? We have the perfect tool for you - our Floral Minimalist Daily Habit Tracker! With its sleek design, functional layout, and versatile sizing options, this habit tracker is here to revolutionize the way you plan and track your daily tasks. Let's dive into the reasons why our habit tracker is an indispensable tool for a successful and fulfilling life.
✔️ Sleek Floral Minimalist Design: Our daily habit tracker is adorned with charming floral illustrations, combining simplicity with elegance. The minimalistic design adds a touch of beauty to your daily routines, making them more enjoyable and inspiring.
✔️ Track Your Habits with Ease: With 14 columns, 12 months, and 31 days for each column, you have ample space to track your daily habits. Whether it's drinking water, exercising, meditating, or learning a new skill, our habit tracker allows you to effortlessly monitor your progress and stay motivated.
✔️ Choose Your Perfect Size: We understand that everyone has different needs and preferences when it comes to planning tools. That's why our Floral Minimalist Daily Habit Tracker comes in four convenient sizes: A4, A5, Letter, and Half Letter. Whether you like to carry it with you or keep it on your desk, there's a size that fits your lifestyle.
✔️ Elevate Your Productivity: Studies have shown that tracking your habits increases productivity and accountability. By using our Habit Tracker, you have a visual representation of your progress, enabling you to identify patterns, celebrate achievements, and identify areas where you can improve. Take control of your daily routine, and watch your productivity soar!
✔️ Stay Focused and Motivated: The act of filling in your daily habits creates a sense of accomplishment and motivation. Each time you check off a habit, you'll feel a surge of satisfaction, propelling you forward. With our Floral Minimalist Daily Habit Tracker by your side, you'll stay focused, motivated, and inspired to make the most out of each day.
✔️ Start Anytime, Anywhere: Our tracker is undated, allowing you the freedom to start whenever you please. Whether it's January or June, you can jump right in and begin tracking your habits immediately. Embrace your personal journey and start creating positive habits today!
Ready to embark on your journey towards a more organized and productive life? Order your very own Floral Minimalist Daily Habit Tracker today!
Download now and get and choose the size that suits your needs.
With our habit tracker as your faithful companion, success is just a habit away. Let's bloom together! 🌷🌻🌺
-----------------------------------
What You'll Get :
1 page for each size (A4, A5, Letter & Half Letter)
Materials

Digital File in PDF.

All Files are High Resolution 300 DPI PDFs which means you will get clear prints.

----------------------------

Files come in .zip format with multiple PDF files.
Shipping & Returns

Shipping :

Item listed is for a digital file. No physical item will be shipped.

Returns :

Because this is a digital file, no refunds will be accepted, as there is no way for me to tell whether you have printed the design.

But, I want you to be happy with your purchase.

Please send me a message through contact feature and I will do everything possible to help you and makes you happy!

Thank you!
Size

Digital file available in 4 sizes ;

A4 : 210 x 297 mm (8.27 x 11.69 inches)

A5 : 148.5 x 210 mm (5.83 x 8.27 inches)

Letter : 216 x 279 mm (8.5 x 11 inches)

Half Letter : 140 x 216 mm (5.5 x 8.5 inches)
Care Instructions

How to download, open and print the files on your computer:


• You can download these digital items once your purchase is confirmed.
• Please note that there are no printed materials / physical products will be shipped.
• Unzip the file using this free software :

for Mac
- Double click on the zip file
- Done

for Windows 7 and 10
- Right-click on the Zip file and choose "Extract All"
- Choose a location for the folder to be extracted into
- Keep the "Show extracted files when complete" unchecked
- Click on the "Extract" button to start the extraction
- Done

for Windows XP and Vista
- Double click on the zip folder
- In the window that opens, click on the "Extract All" link
- The "Extraction Wizard" will open, click "Next"
- Click "Finish" to complete the download
- Done


• You can use Acrobat Reader to open these files.
• Download this software for free at https://www.adobe.com
• Open the file in Acrobat Reader. Select "ACTUAL SIZE" in your printer settings – Print.
• Colors may vary slightly depending on the computer monitor and printer you decide to use.

If you have any issues downloading your files after purchase, please contact me. I will be more than happy to help! :)

I value your feedback and I am committed to your total satisfaction.

Please message me if you have any questions or any suggestions.

Thank you for stopping by!

MrsNeat
Share
View full details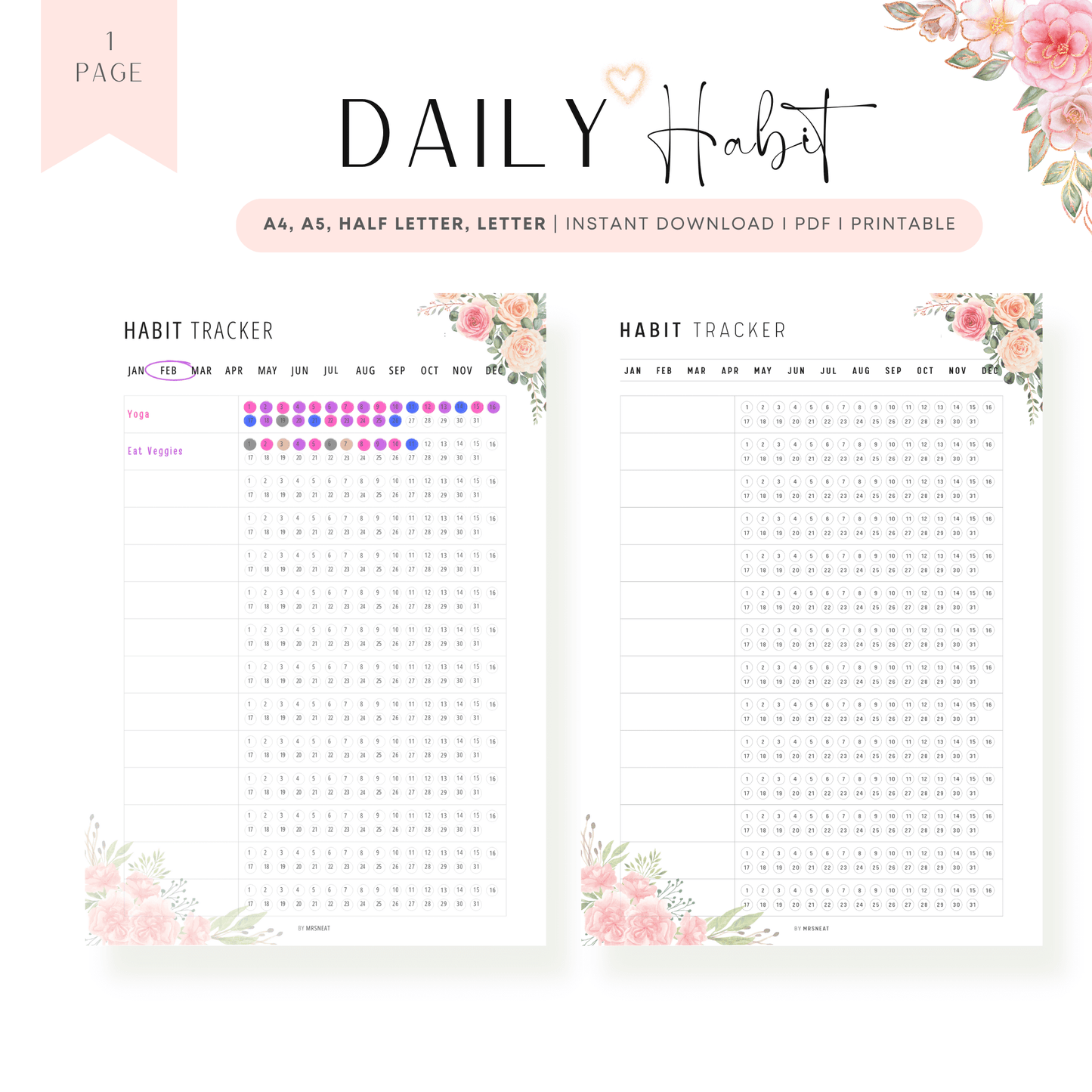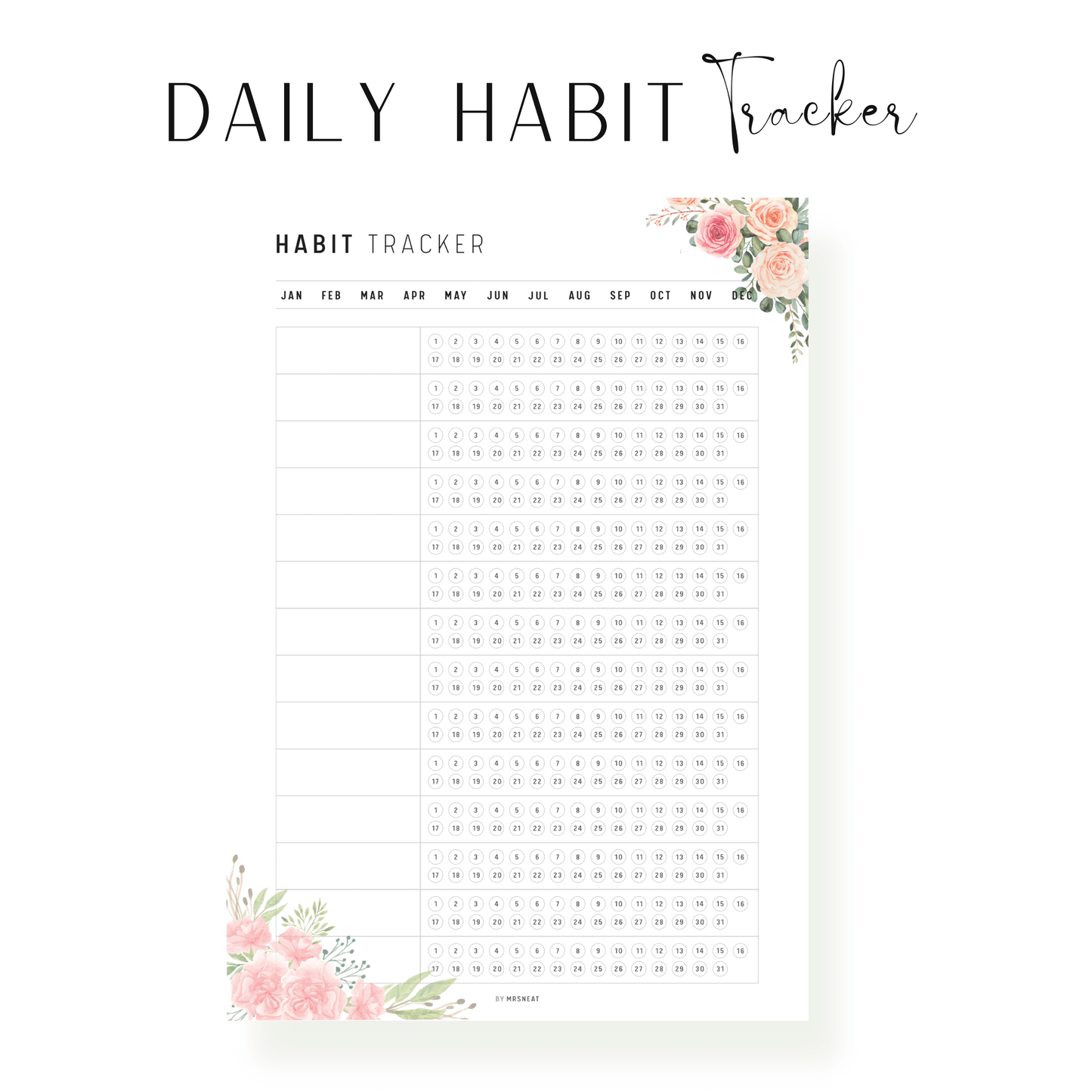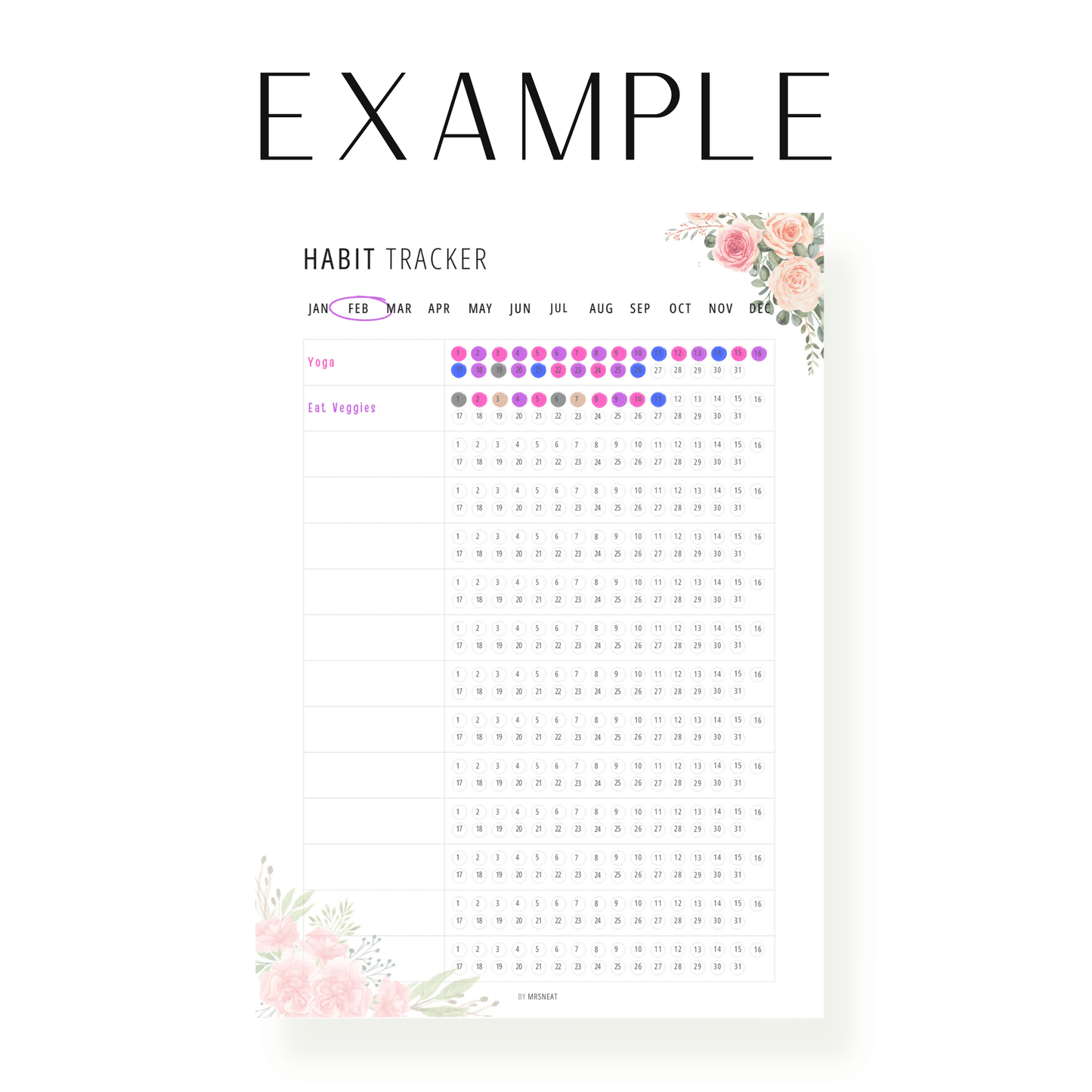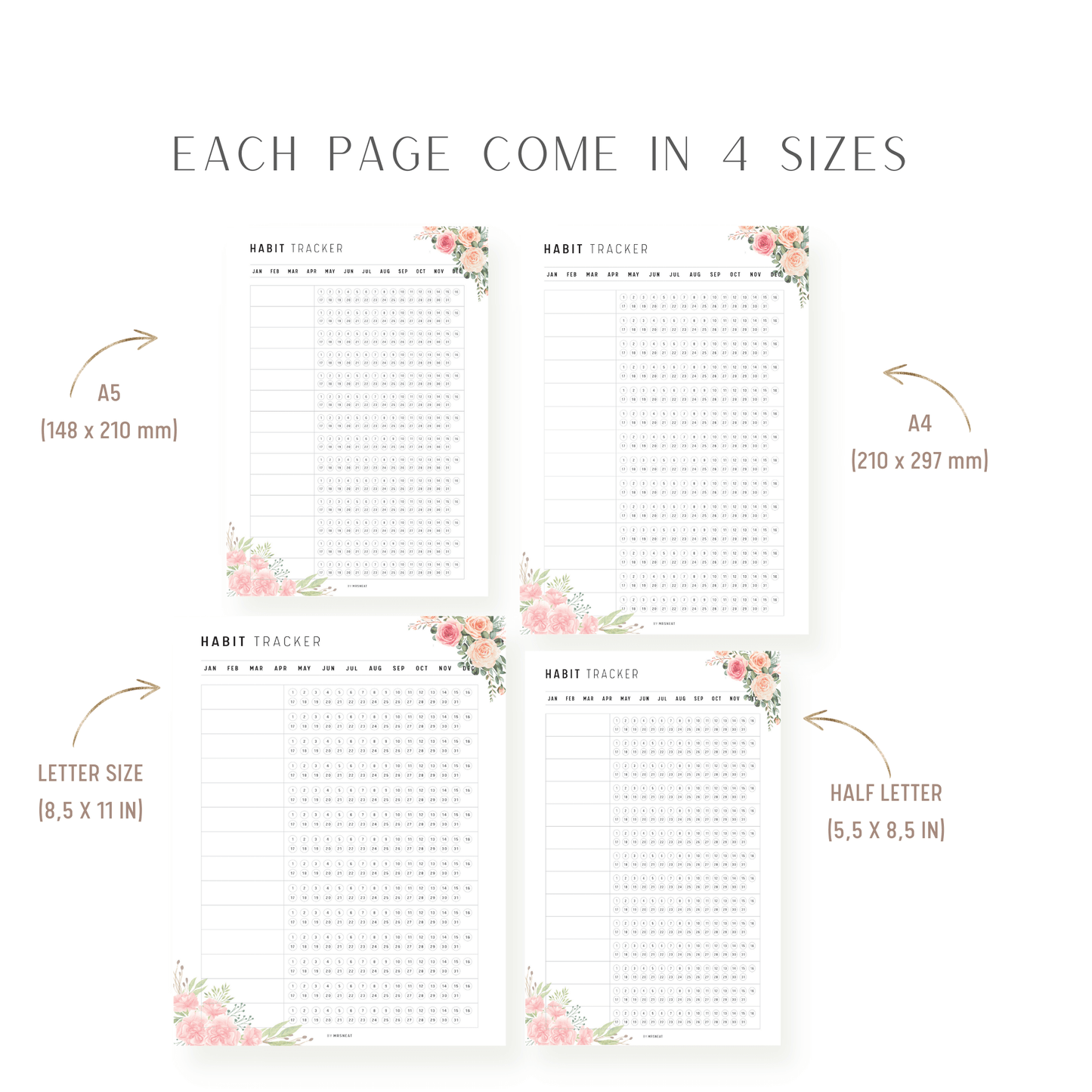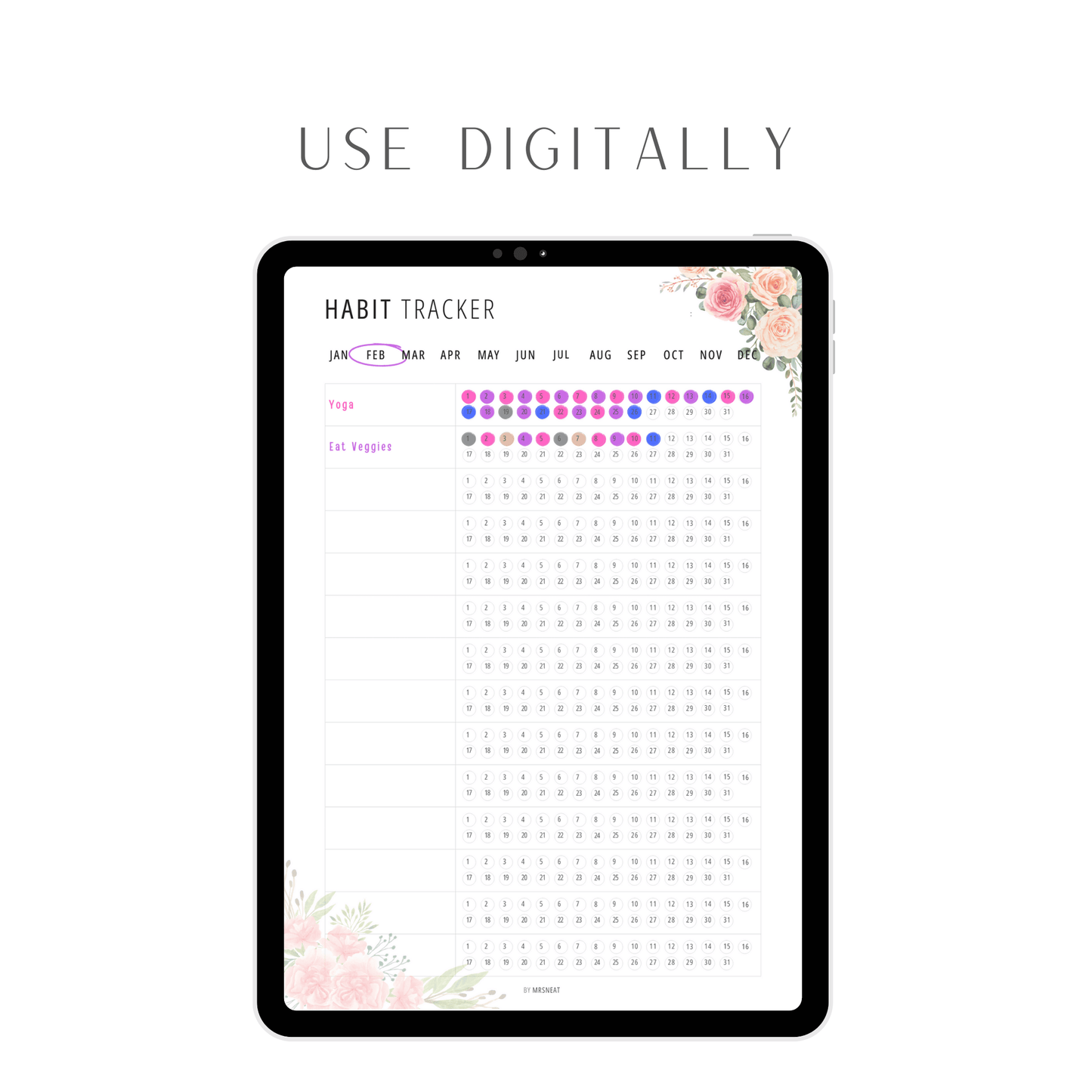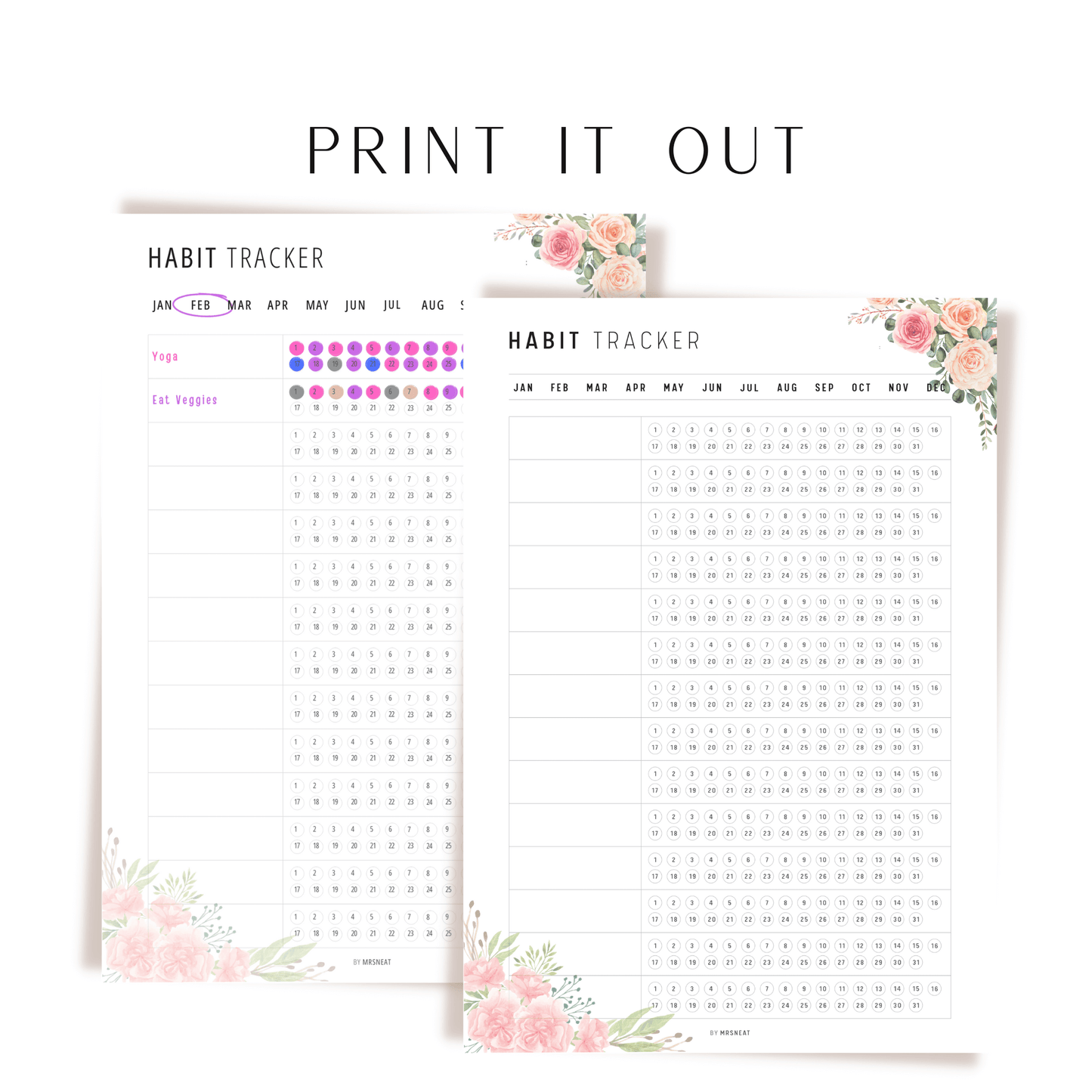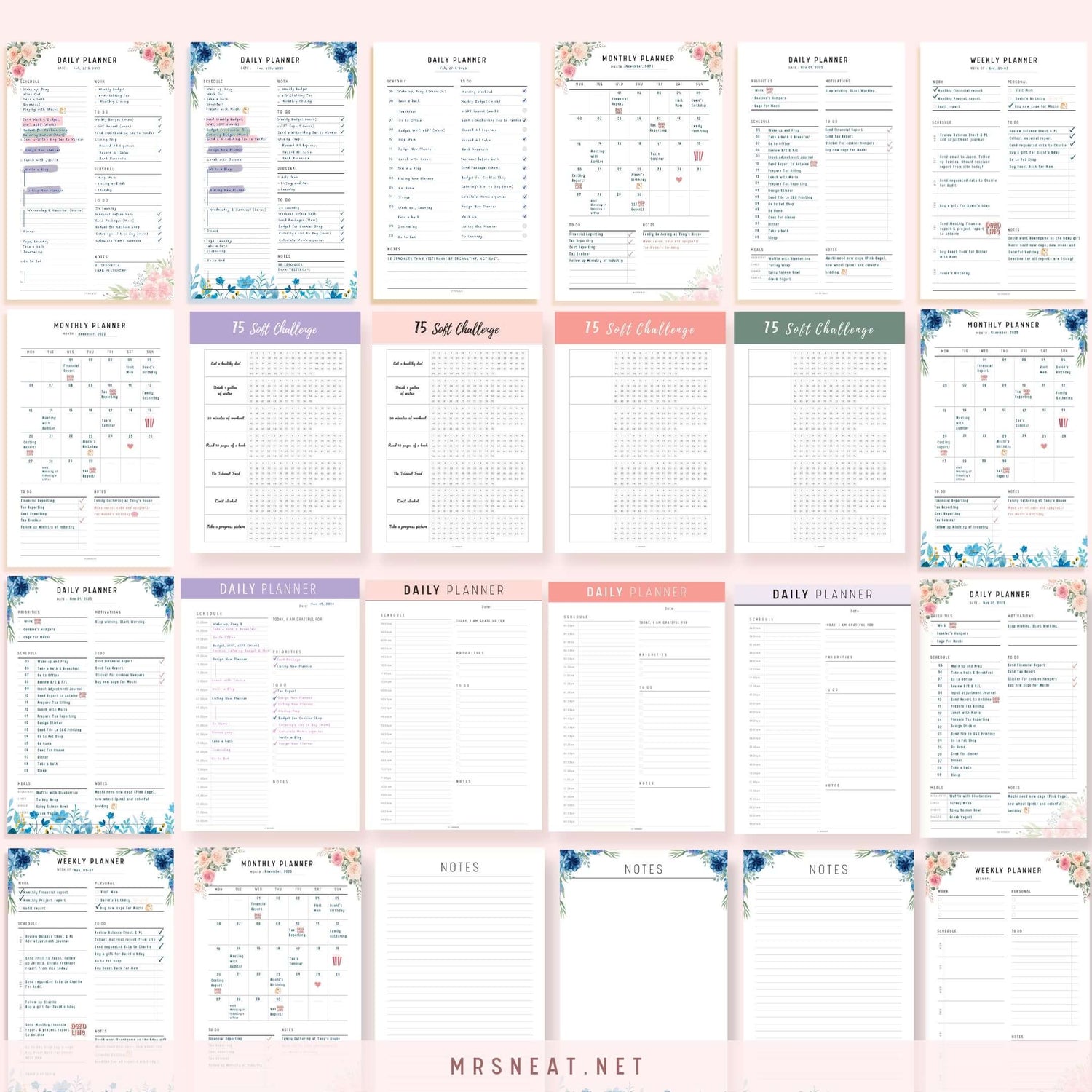 Why Digital ?
- Instant Download
- No Waiting
- No Shipping Fees
- Print from Home
- Print as many copies as you need!
- All files immediately accessible once purchased
Just download, print and get started right away!