Regular price
$4.00 USD
Sale price
$1.80 USD
Unit price
per
Sale
Sold out
Introducing the Gorgeous Floral Work Day Planner Printable: Bring Elegance and Organization to Your Daily Routine!
Imagine starting your workday with a sense of tranquility and beauty. Picture a planner that not only keeps you organized, but also brings a touch of floral elegance to your workspace. Introducing the Floral Work Day Planner Printable, a perfect blend of functionality and aesthetics to help you stay productive and inspired throughout your day.
Let's explore the features that make this planner a must-have for professionals like you:
1. Schedule: Plan your day with style using the beautifully designed schedule section. Map out your appointments, meetings, and deadlines, and witness the seamless coordination of your day unfold.
2. Priorities: Stay focused on what matters most with the priorities section. Highlight your key tasks and goals, ensuring that you allocate your time and energy effectively.
3. Urgent: Don't let urgent tasks slip through the cracks. Use this dedicated section to prioritize time-sensitive assignments so you can tackle them promptly, without compromising your productivity.
4. To-Do List: Keep track of all your tasks in one place with a thoughtfully designed to-do list layout. This section empowers you to create a comprehensive checklist and enjoy the satisfaction of crossing off each item as you progress through your day.
5. Reminders: Never miss an important deadline or appointment again. The reminders section serves as your personal assistant, gently nudging you to complete pending tasks and stay organized and on track.
6. Follow-Up: Stay on top of your follow-up commitments effortlessly. With this section, you have a designated space to note down actions required after meetings, ensuring effective communication and timely responses.
7. Calls and Emails: Keep a record of essential phone calls and emails. This section enables you to manage your communication effectively, ensuring you stay connected and responsive to your colleagues, clients, and stakeholders.
8. Notes: Capture inspirational ideas, creative thoughts, or important information as they come to mind. Let your creativity bloom in this space, where you can jot down reminders, reflections, or any other information you want to remember.
9. Tasks for Tomorrow: Prepare for tomorrow's success by planning your tasks in advance. This forward-thinking section allows you to set yourself up for a productive day ahead and hit the ground running.
Experience the harmonious combination of organization and beauty in your workday. Download and print the Floral Work Day Planner Printable today and unlock a world of elegant productivity.
Elevate your workspace with the Floral Work Day Planner Printable - a true fusion of functionality, elegance, and inspiration. Embrace the power of organization and surround yourself with the beauty of delicate flowers as you conquer your daily tasks.
Don't settle for a mundane and cluttered workday. Delight in the elegance and organization of the Floral Work Day Planner Printable. Give yourself the gift of productivity and embrace the serenity that comes from having a well-structured workday.
Transform your work routine today with the Floral Work Day Planner Printable. Order now and experience the magic of an organized and beautiful workday!
---------------------------------
Feature ;
Undated
Schedule
Priorities
Urgent
To Do List
Reminder
Follow Up
Calls
Emails
Notes
Task for Tomorrow
-----------------------------------
What You'll Get :
1 page for each size (A4, A5, Letter & Half Letter)
Materials

Digital File in PDF.

All Files are High Resolution 300 DPI PDFs which means you will get clear prints.

----------------------------

Files come in .zip format with multiple PDF files.
Shipping & Returns

Shipping :

Item listed is for a digital file. No physical item will be shipped.

Returns :

Because this is a digital file, no refunds will be accepted, as there is no way for me to tell whether you have printed the design.

But, I want you to be happy with your purchase.

Please send me a message through contact feature and I will do everything possible to help you and makes you happy!

Thank you!
Size

Digital file available in 4 sizes ;

A4 : 210 x 297 mm (8.27 x 11.69 inches)

A5 : 148.5 x 210 mm (5.83 x 8.27 inches)

Letter : 216 x 279 mm (8.5 x 11 inches)

Half Letter : 140 x 216 mm (5.5 x 8.5 inches)
Care Instructions

How to download, open and print the files on your computer:


• You can download these digital items once your purchase is confirmed.
• Please note that there are no printed materials / physical products will be shipped.
• Unzip the file using this free software :

for Mac
- Double click on the zip file
- Done

for Windows 7 and 10
- Right-click on the Zip file and choose "Extract All"
- Choose a location for the folder to be extracted into
- Keep the "Show extracted files when complete" unchecked
- Click on the "Extract" button to start the extraction
- Done

for Windows XP and Vista
- Double click on the zip folder
- In the window that opens, click on the "Extract All" link
- The "Extraction Wizard" will open, click "Next"
- Click "Finish" to complete the download
- Done


• You can use Acrobat Reader to open these files.
• Download this software for free at https://www.adobe.com
• Open the file in Acrobat Reader. Select "ACTUAL SIZE" in your printer settings – Print.
• Colors may vary slightly depending on the computer monitor and printer you decide to use.

If you have any issues downloading your files after purchase, please contact me. I will be more than happy to help! :)

I value your feedback and I am committed to your total satisfaction.

Please message me if you have any questions or any suggestions.

Thank you for stopping by!

MrsNeat
Share
View full details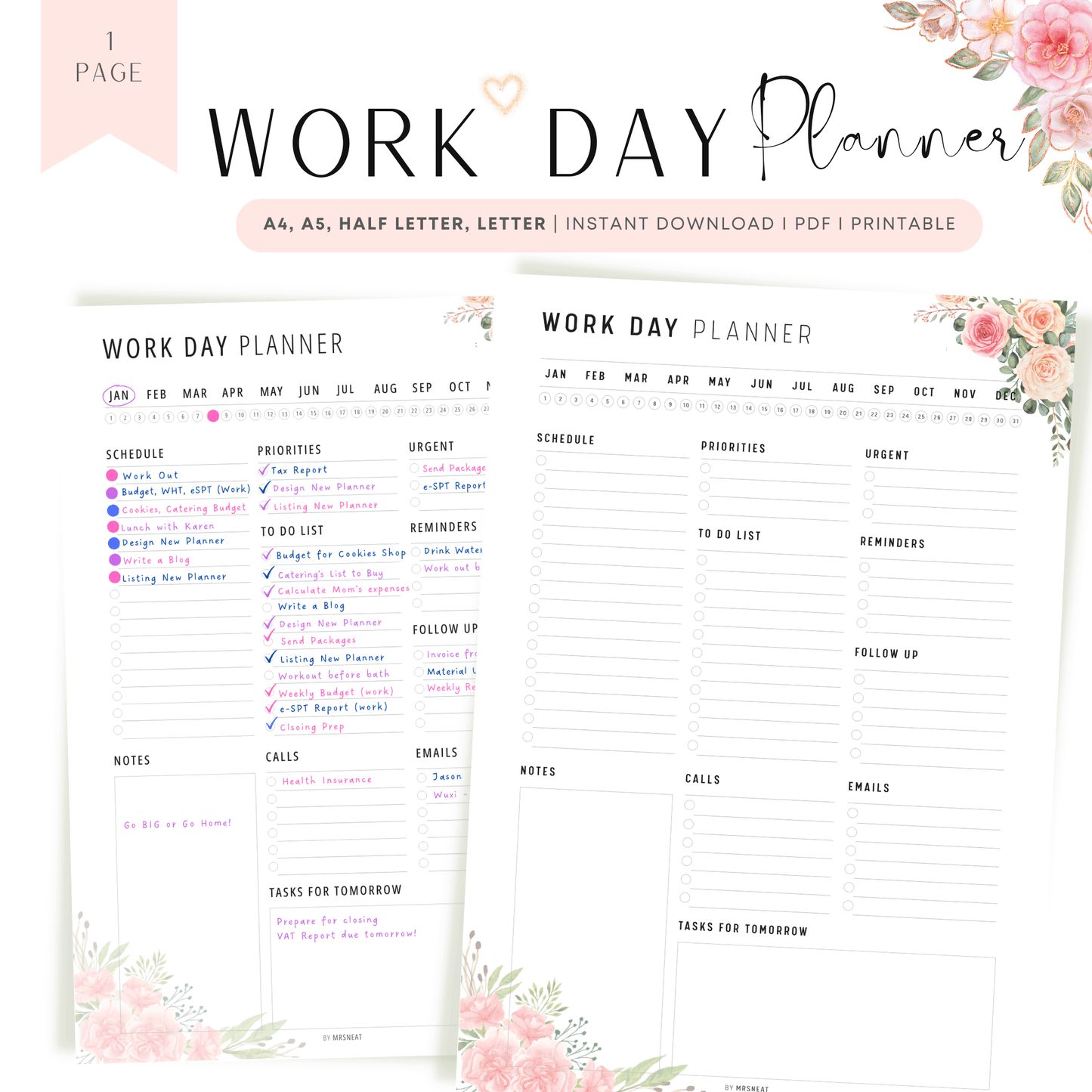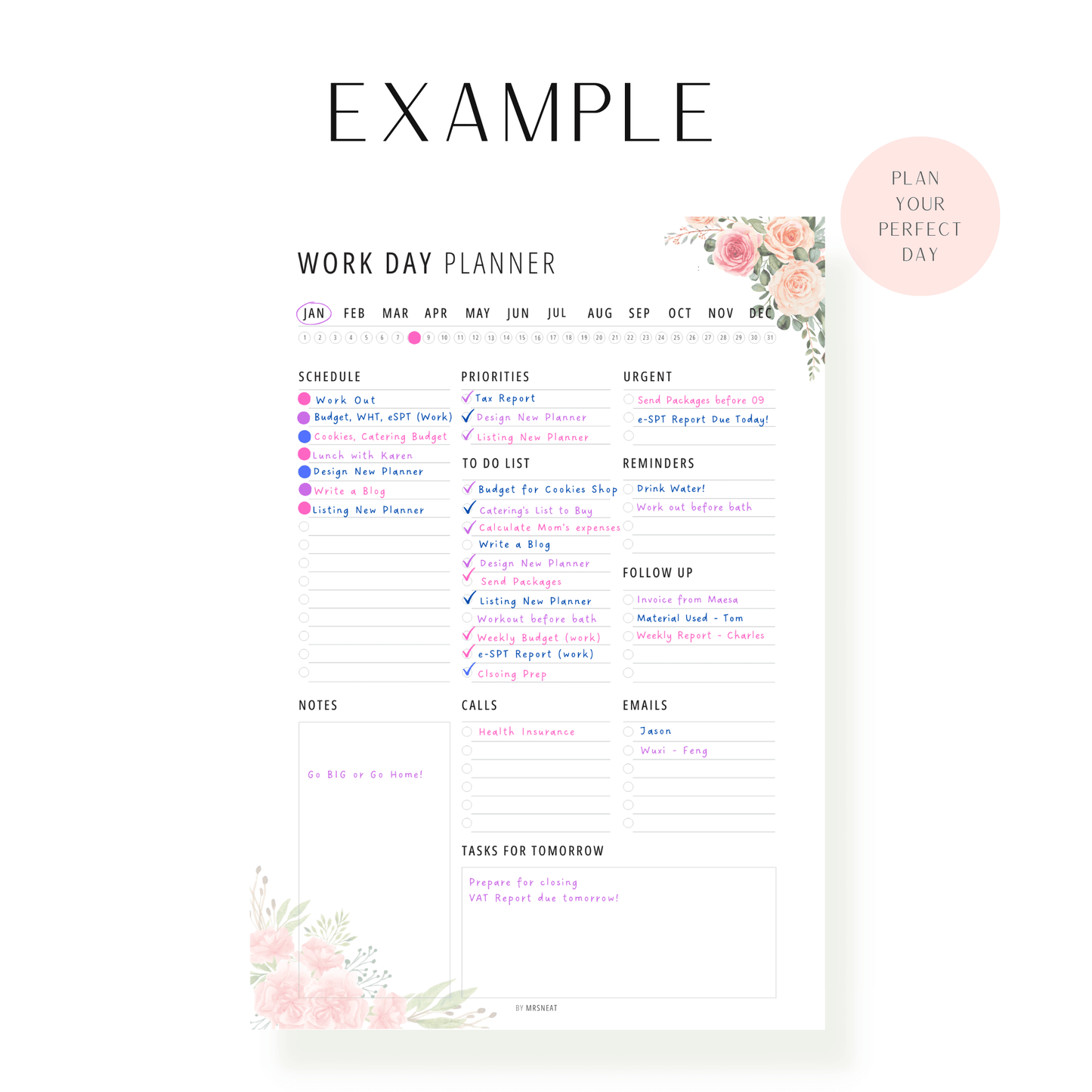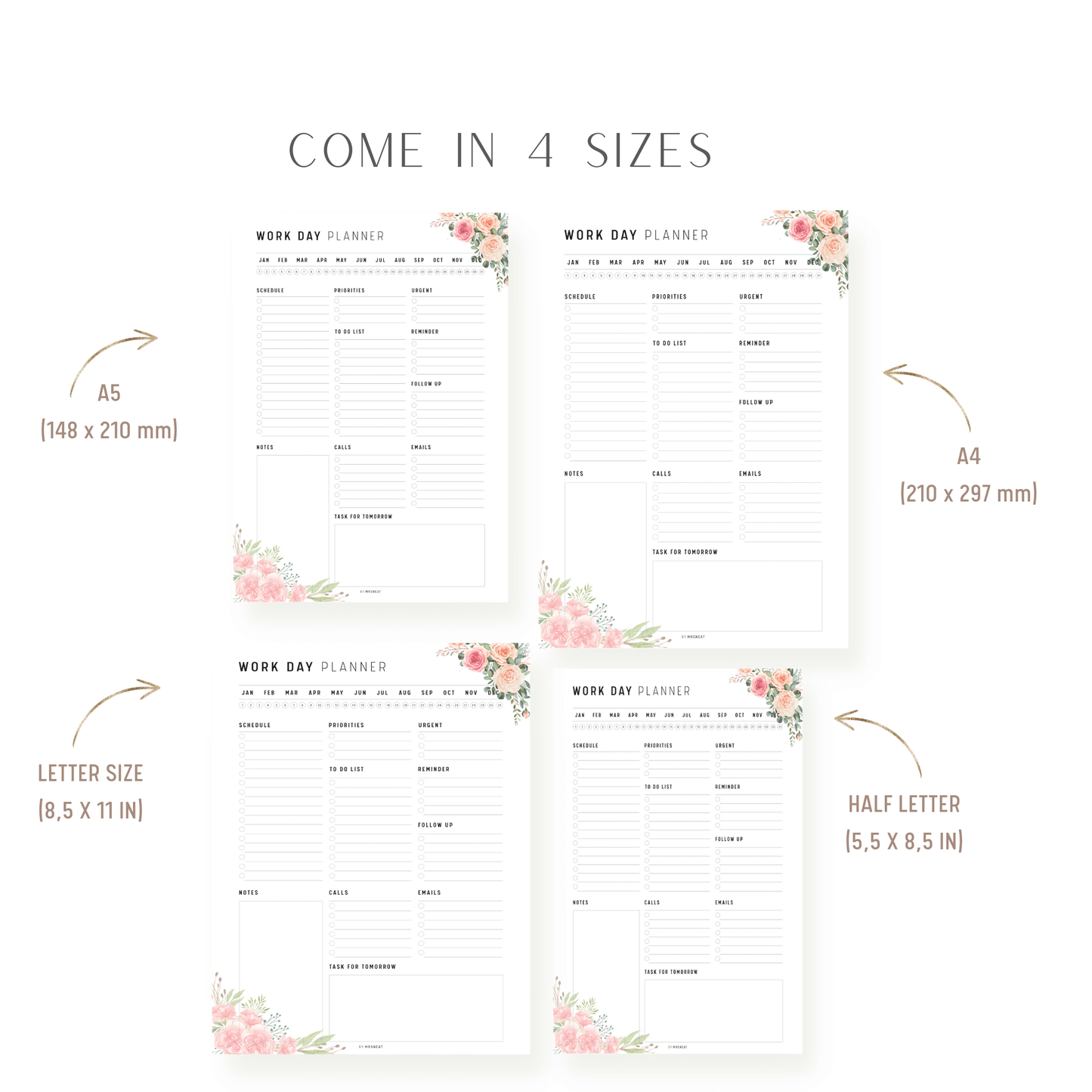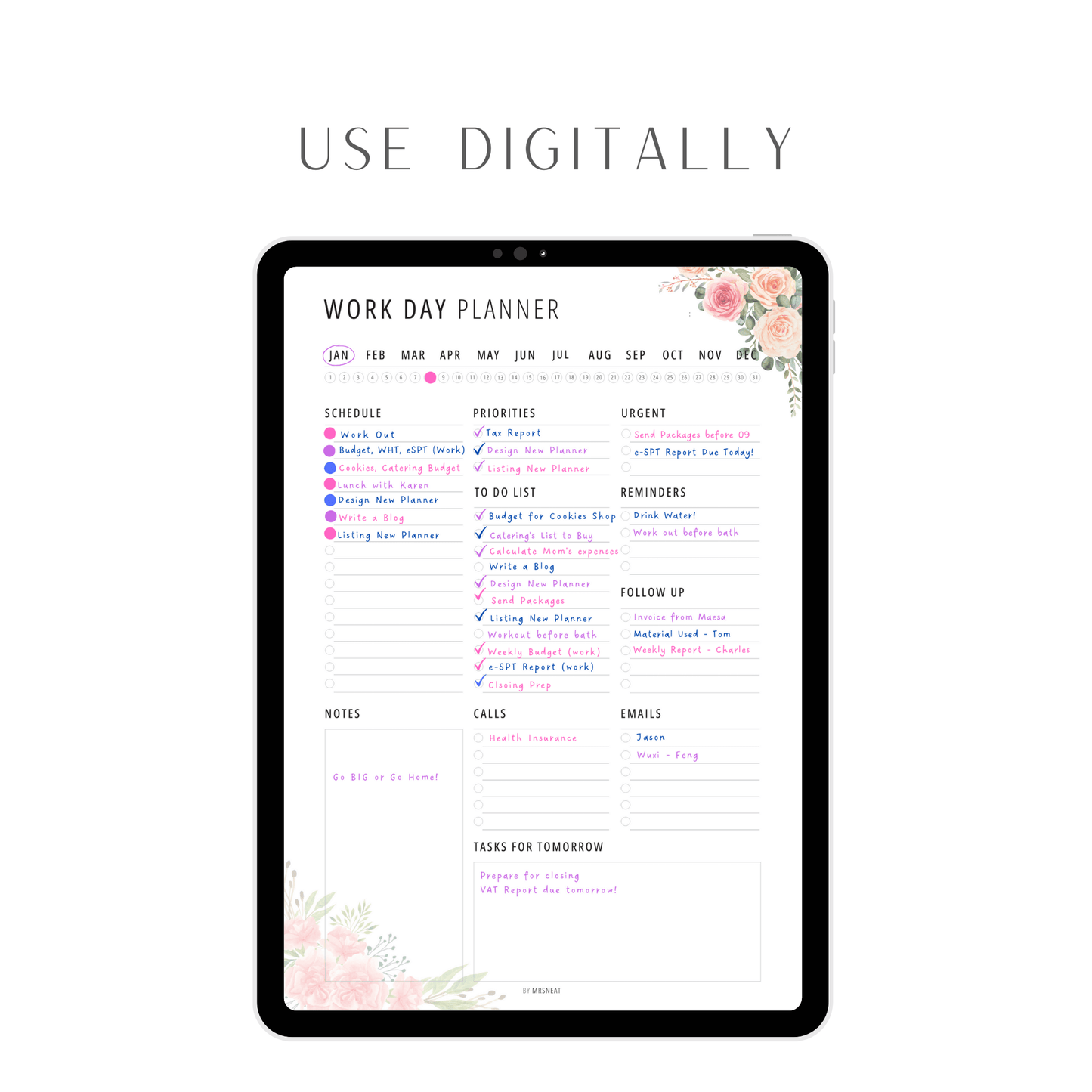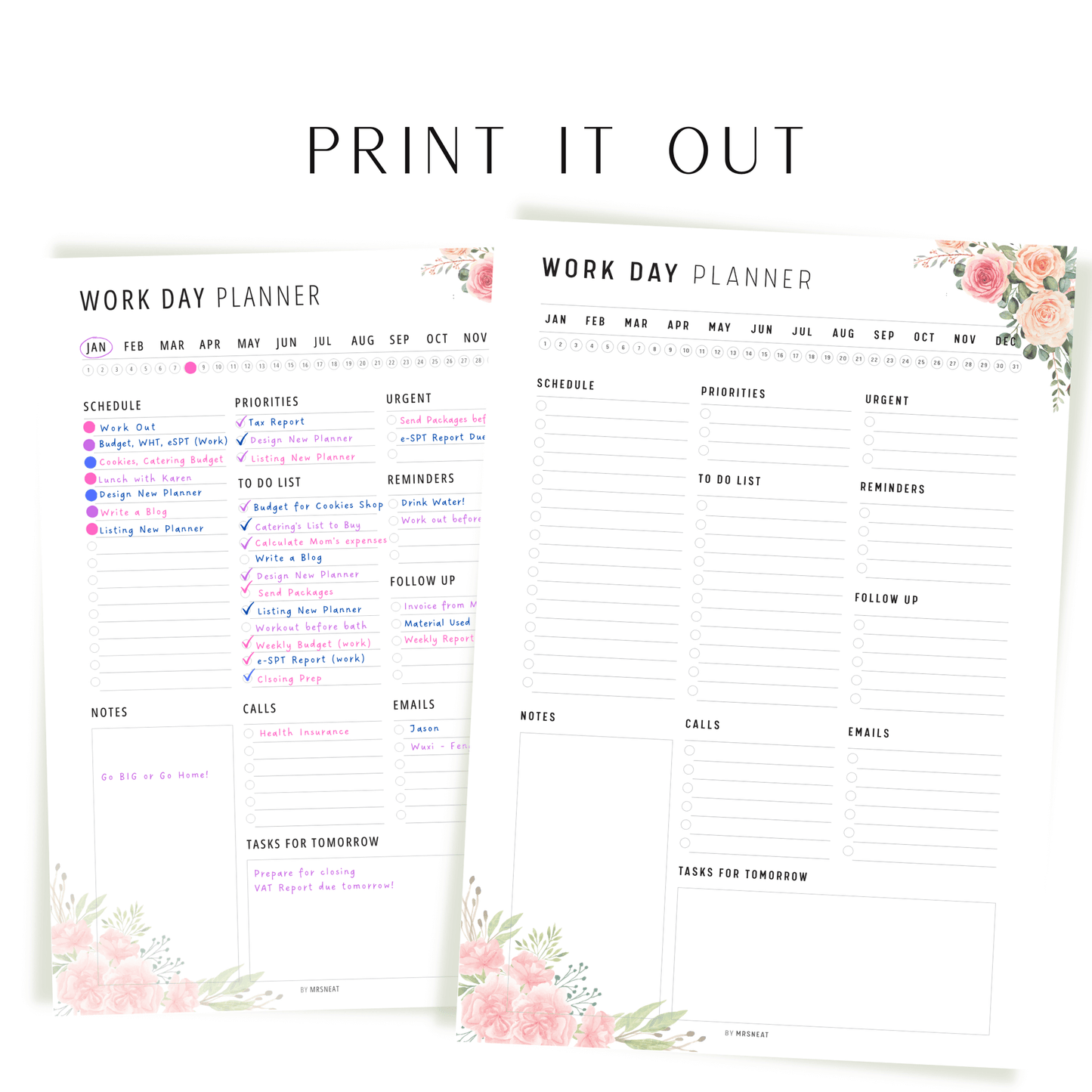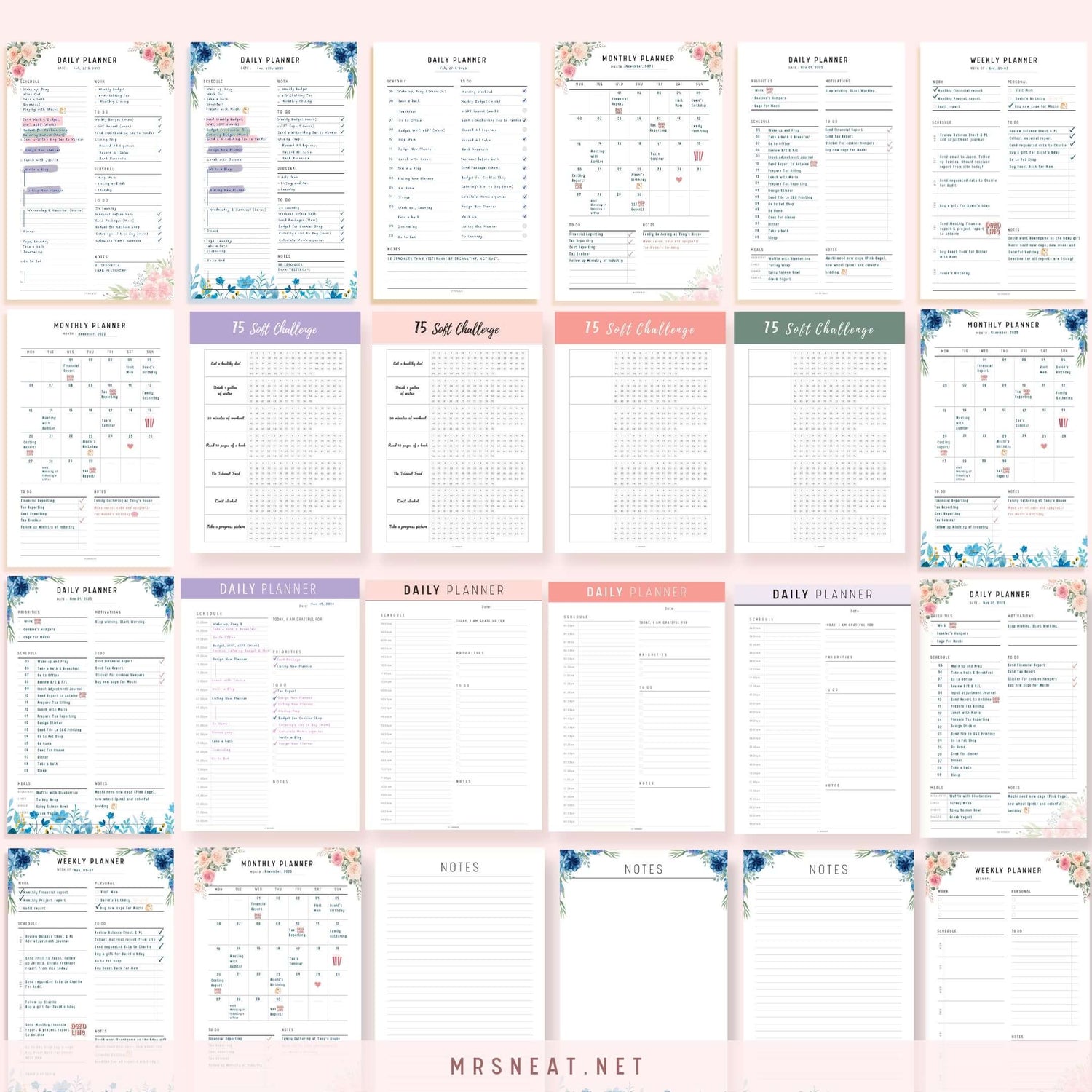 Why Digital ?
- Instant Download
- No Waiting
- No Shipping Fees
- Print from Home
- Print as many copies as you need!
- All files immediately accessible once purchased
Just download, print and get started right away!