Regular price
$4.00 USD
Sale price
$1.82 USD
Unit price
per
Sale
Sold out
Introducing the Exquisite Floral Yearly Planner Printable: Where Functionality Meets Beauty!

Do you often find yourself yearning for a planner that not only keeps you organized but also brings a touch of elegance and beauty to your everyday life?
Your search ends here!
Our Floral Yearly Planner Printable is the perfect blend of functionality and aesthetics, designed to uplift your planning experience.

With five captivating versions to choose from, each adorned with stunning floral patterns, our planner will transport you into a world of beauty and inspiration.
Say goodbye to mundane planners and embrace a year filled with vibrancy, joy, and a touch of nature's serenity.

Imagine having the luxury of viewing your entire year at a glance, effortlessly planning and organizing your schedule with ease.
Our Floral Yearly Planner Printable offers you just that! With 12 months packed onto one page, you can easily visualize your goals, appointments, and special events without the hassle of flipping through endless pages.
Stay ahead of the game and approach each day with purpose and confidence.

Size should never be a constraint when it comes to finding your ideal planner.
That's why our Floral Yearly Planner Printable comes in four versatile sizes, ensuring there's a perfect fit for everyone.
Whether you prefer a compact pocket-size planner or a spacious desk-size option, we have got you covered.
The freedom to own the planner size that suits your lifestyle creates a seamless planning experience, no matter where you are or how you prefer to organize.

We understand that a planner is not just about visual appeal; it must also be highly practical.
That's why our Floral Yearly Planner Printable offers ample room for notes and to-do lists throughout all of its five exquisite versions.
Jot down your thoughts, inspirations, and achievements, all in one place.
With our planner, you can effortlessly keep track of your progress, ensuring that no important details slip through the cracks.

Gone are the days of worrying about misplacing or damaging your planner.
With our Floral Yearly Planner Printable, you have the benefit of printing out multiple copies whenever you need them.
Plus, going digital means you're making an eco-friendly choice by reducing waste and saving precious trees.
It's a win-win for you and the environment!

Join the multitude of satisfied customers who have transformed their planning experiences with our Floral Yearly Planner Printable.
Embrace the power of organization, infused with the beauty of nature.
Unlock your true potential and watch as productivity and creativity blossom hand in hand.

Visit our website today and select the perfect Floral Yearly Planner Printable version and size that speaks to your heart.
Experience the magic of planning amidst breathtaking florals.
Invest in yourself, your dreams, and a more organized and fulfilling future.

Don't wait another moment!
Order your Floral Yearly Planner Printable now and bring a touch of elegance and inspiration to your daily routine.
Embrace organization while indulging in the beauty of nature. Get ready to conquer your goals and create a life worth celebrating!
----------------------------------
PRODUCT INFORMATION
5 Version (Lined & Unlined) 
A4, A5, Half Letter & Letter
Instant Download
Room for hole punches
Can be printed at home or send to local printing shop
Can be imported to Note-Taking Apps
Not editable
Not hyperlinked
-----------------------------------
WHAT YOU'LL GET
1 page for each version and each size (A4, A5, Half Letter & Letter)
-----------------------------------
All the files ready to be printed. Please be sure to choose the file that suits your printer. Colors and quality may appear differently as a result of printers used, paper and ink quality.
Need any help, please don't hesitate to message me, I will be more than happy to help :)
Thank you for stopping by!
MrsNeat.
Materials

Digital File in PDF.

All Files are High Resolution 300 DPI PDFs which means you will get clear prints.

----------------------------

Files come in .zip format with multiple PDF files.
Shipping & Returns

Shipping :

Item listed is for a digital file. No physical item will be shipped.

Returns :

Because this is a digital file, no refunds will be accepted, as there is no way for me to tell whether you have printed the design.

But, I want you to be happy with your purchase.

Please send me a message through contact feature and I will do everything possible to help you and makes you happy!

Thank you!
Size

Digital file available in 4 sizes ;

A4 : 210 x 297 mm (8.27 x 11.69 inches)

A5 : 148.5 x 210 mm (5.83 x 8.27 inches)

Letter : 216 x 279 mm (8.5 x 11 inches)

Half Letter : 140 x 216 mm (5.5 x 8.5 inches)
Care Instructions

How to download, open and print the files on your computer:


• You can download these digital items once your purchase is confirmed.
• Please note that there are no printed materials / physical products will be shipped.
• Unzip the file using this free software :

for Mac
- Double click on the zip file
- Done

for Windows 7 and 10
- Right-click on the Zip file and choose "Extract All"
- Choose a location for the folder to be extracted into
- Keep the "Show extracted files when complete" unchecked
- Click on the "Extract" button to start the extraction
- Done

for Windows XP and Vista
- Double click on the zip folder
- In the window that opens, click on the "Extract All" link
- The "Extraction Wizard" will open, click "Next"
- Click "Finish" to complete the download
- Done


• You can use Acrobat Reader to open these files.
• Download this software for free at https://www.adobe.com
• Open the file in Acrobat Reader. Select "ACTUAL SIZE" in your printer settings – Print.
• Colors may vary slightly depending on the computer monitor and printer you decide to use.

If you have any issues downloading your files after purchase, please contact me. I will be more than happy to help! :)

I value your feedback and I am committed to your total satisfaction.

Please message me if you have any questions or any suggestions.

Thank you for stopping by!

MrsNeat
Share
View full details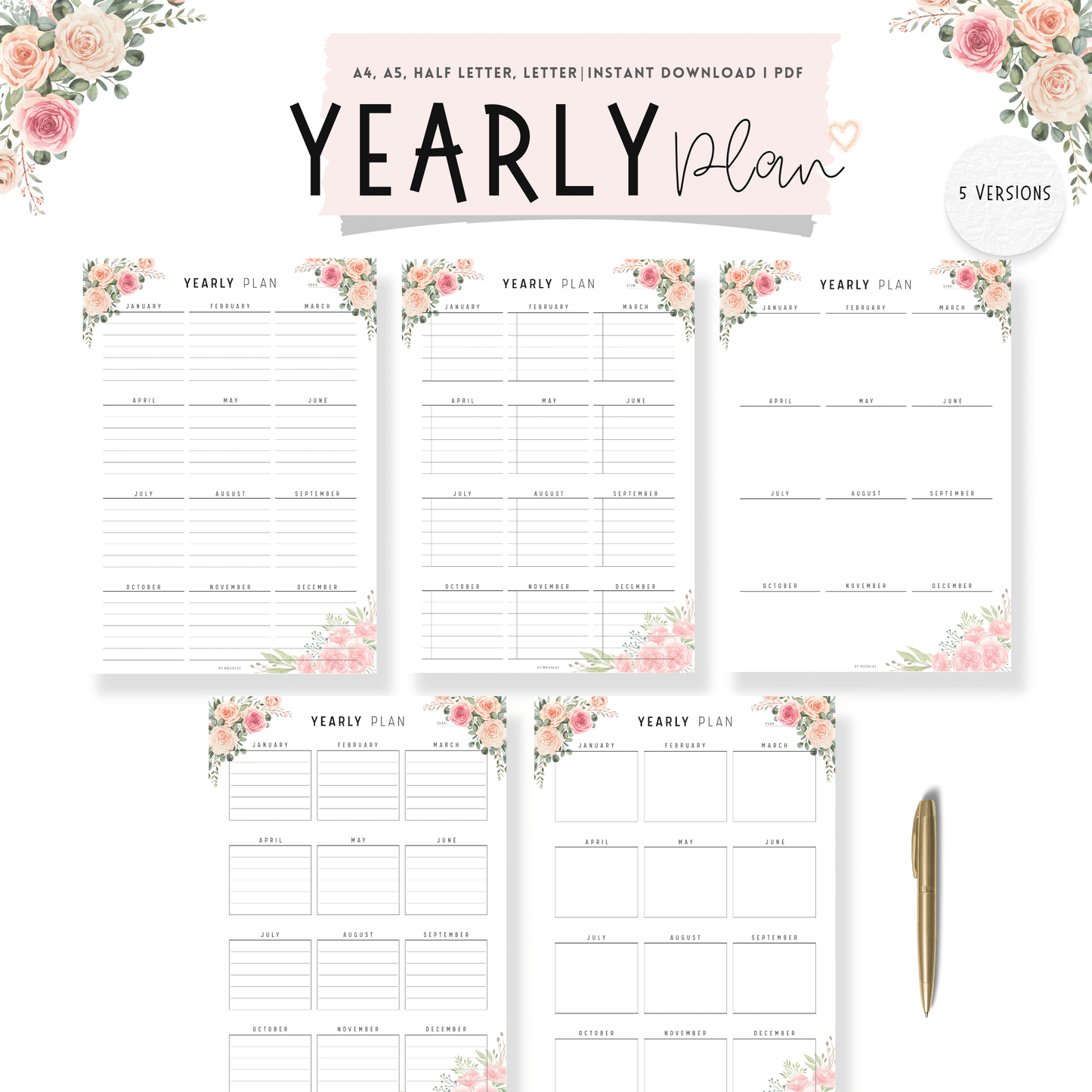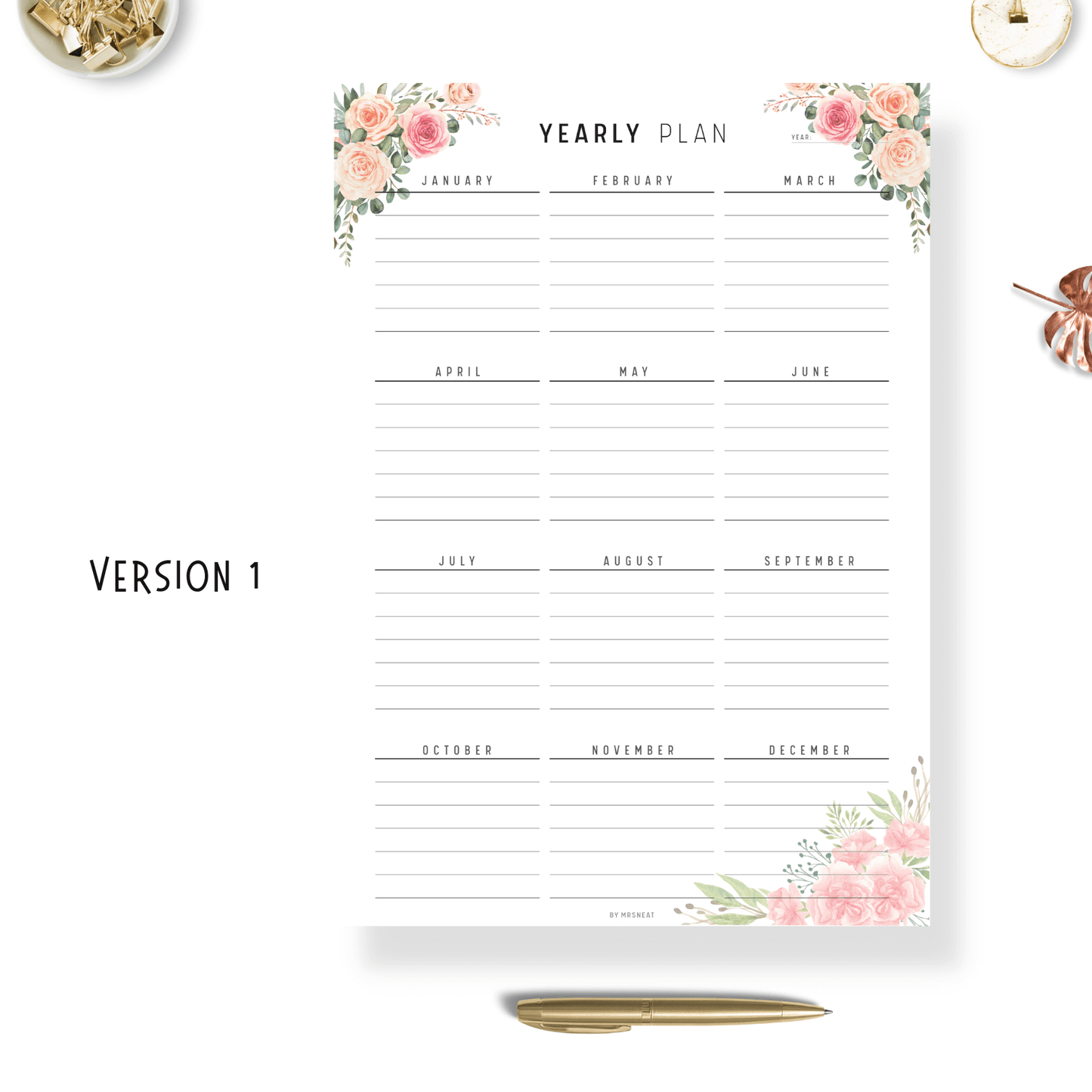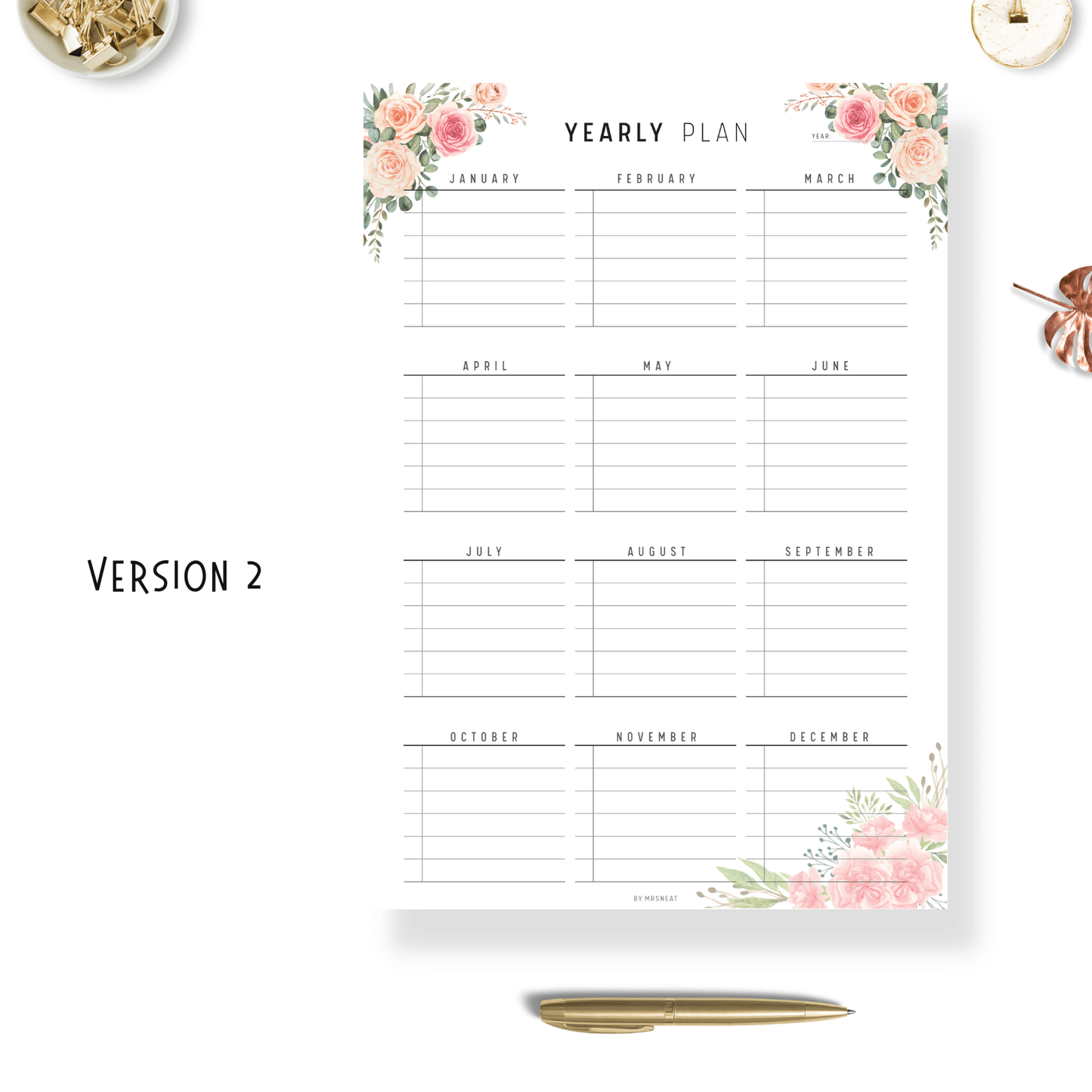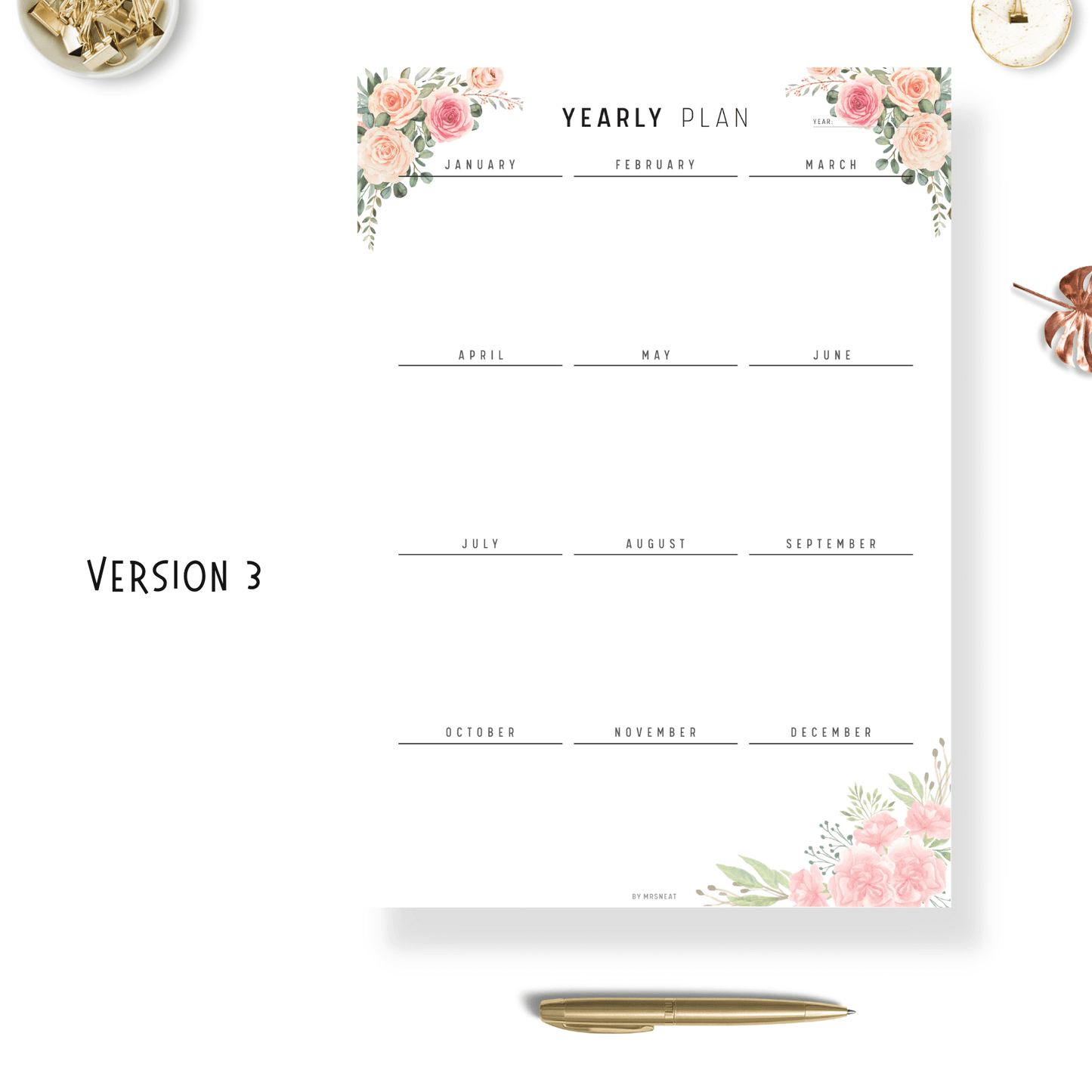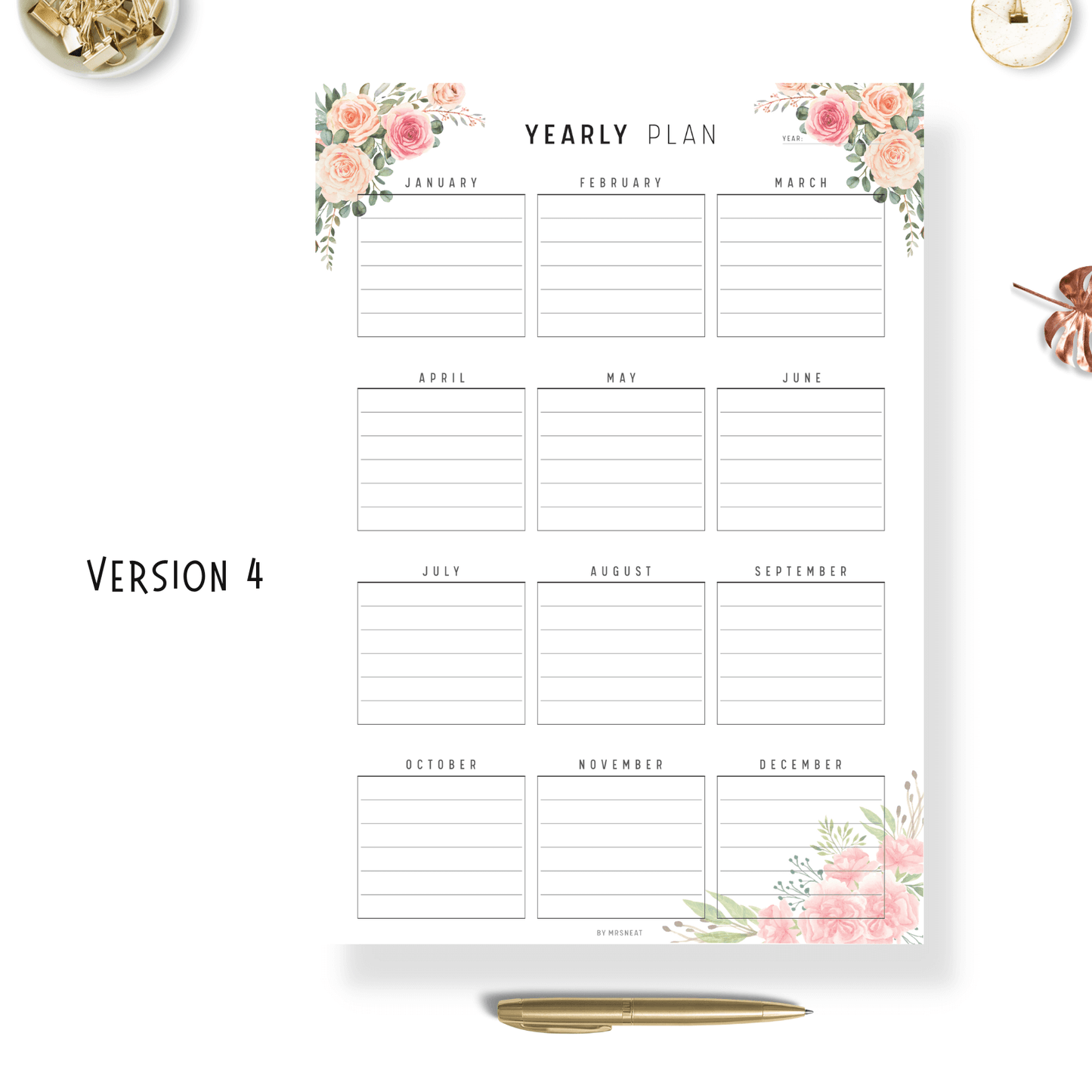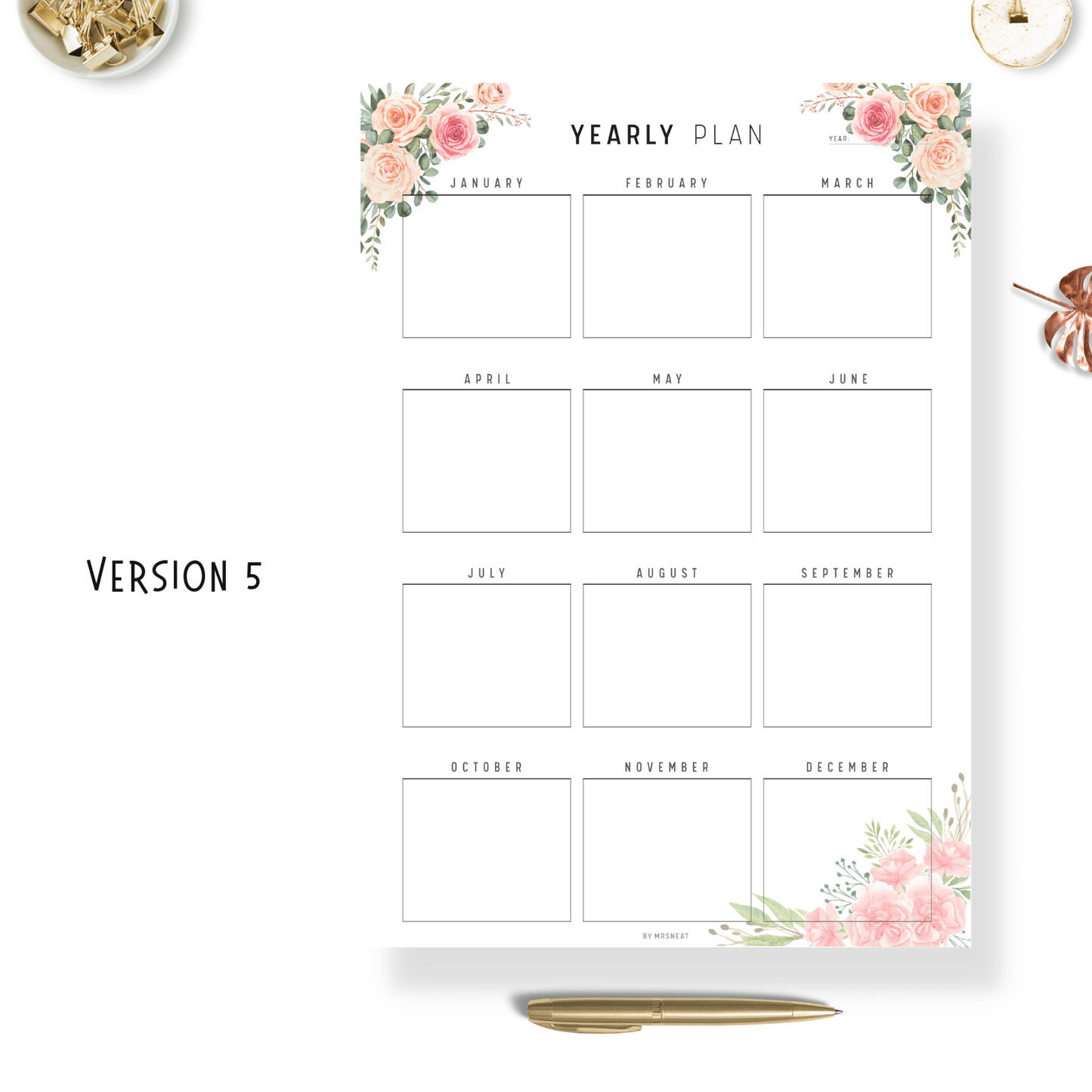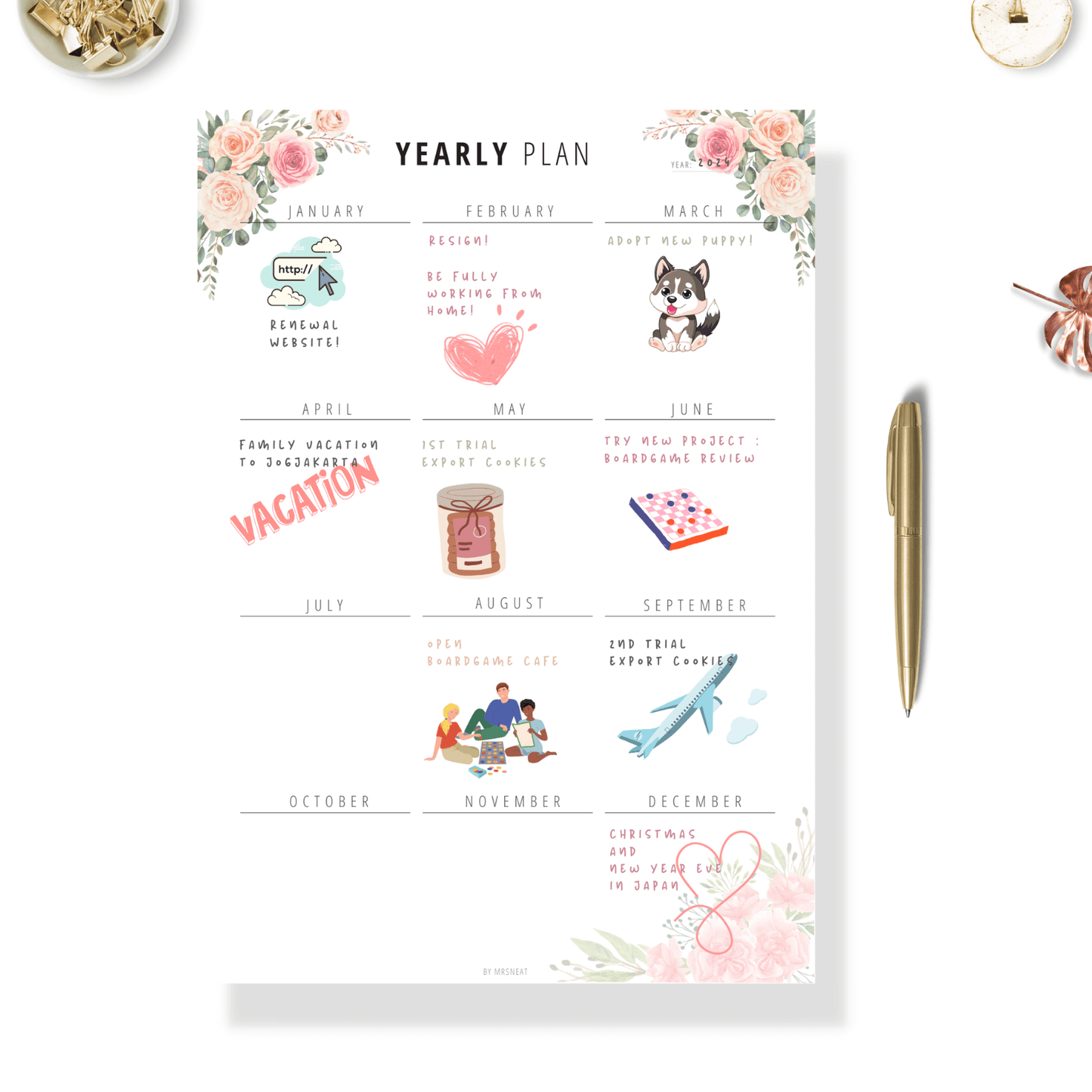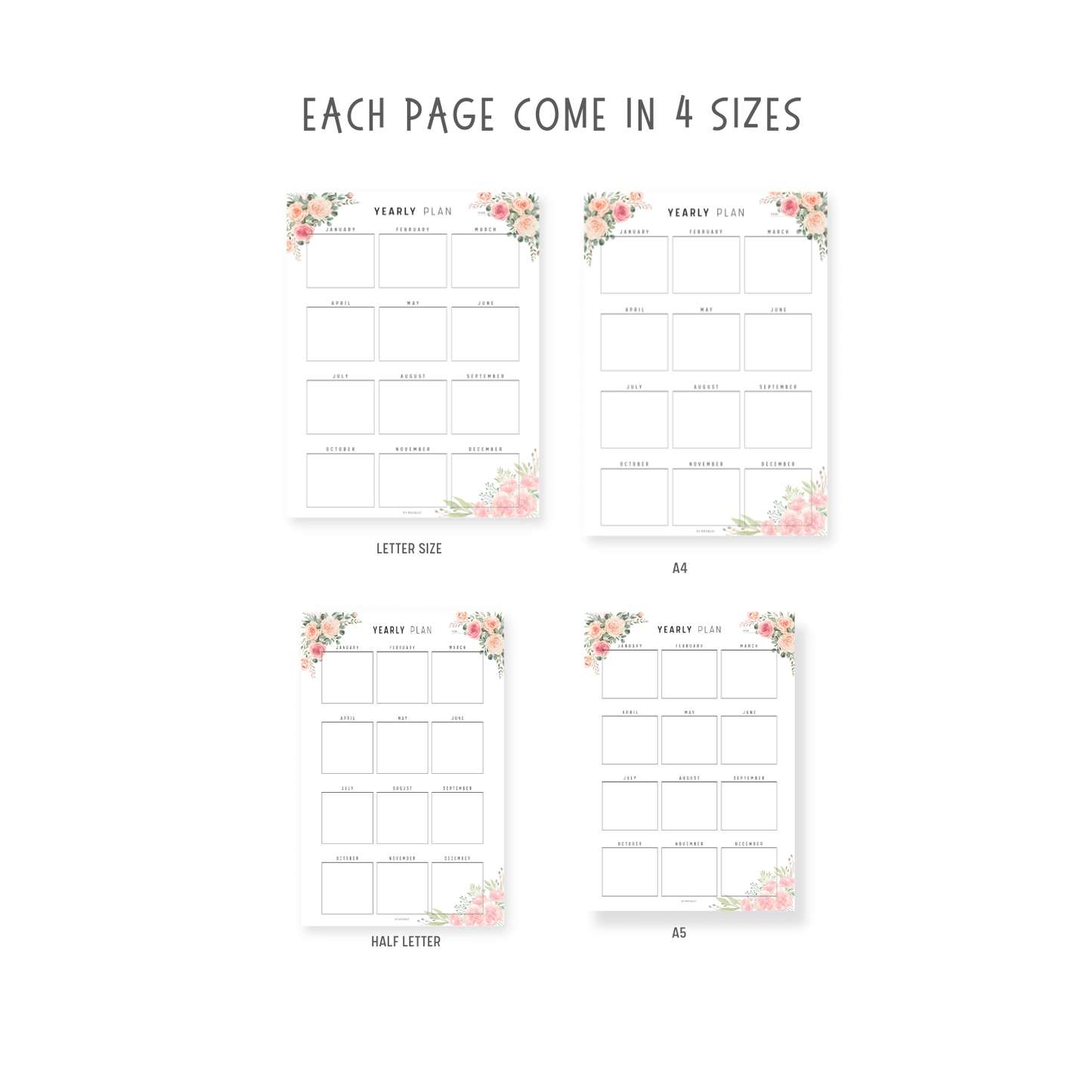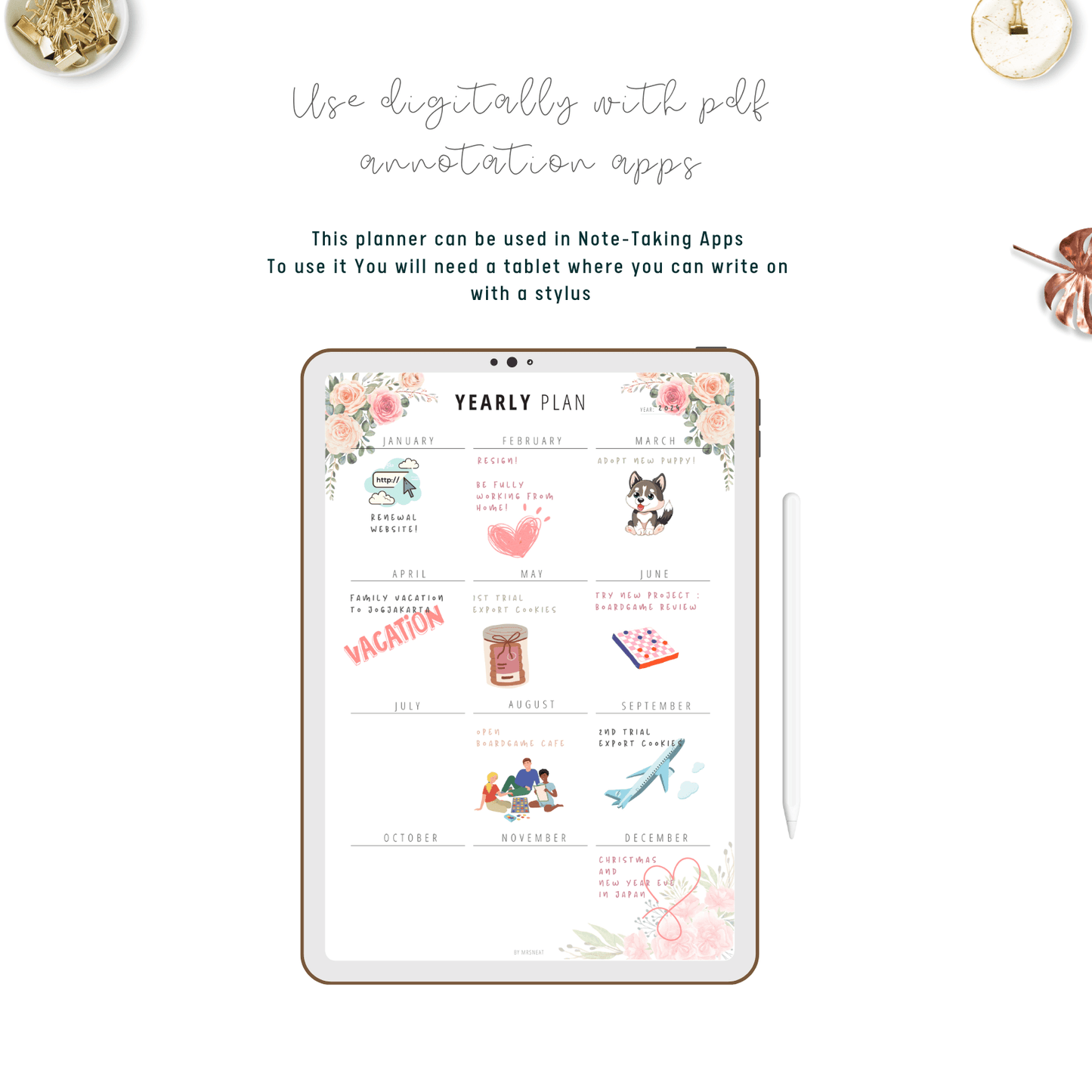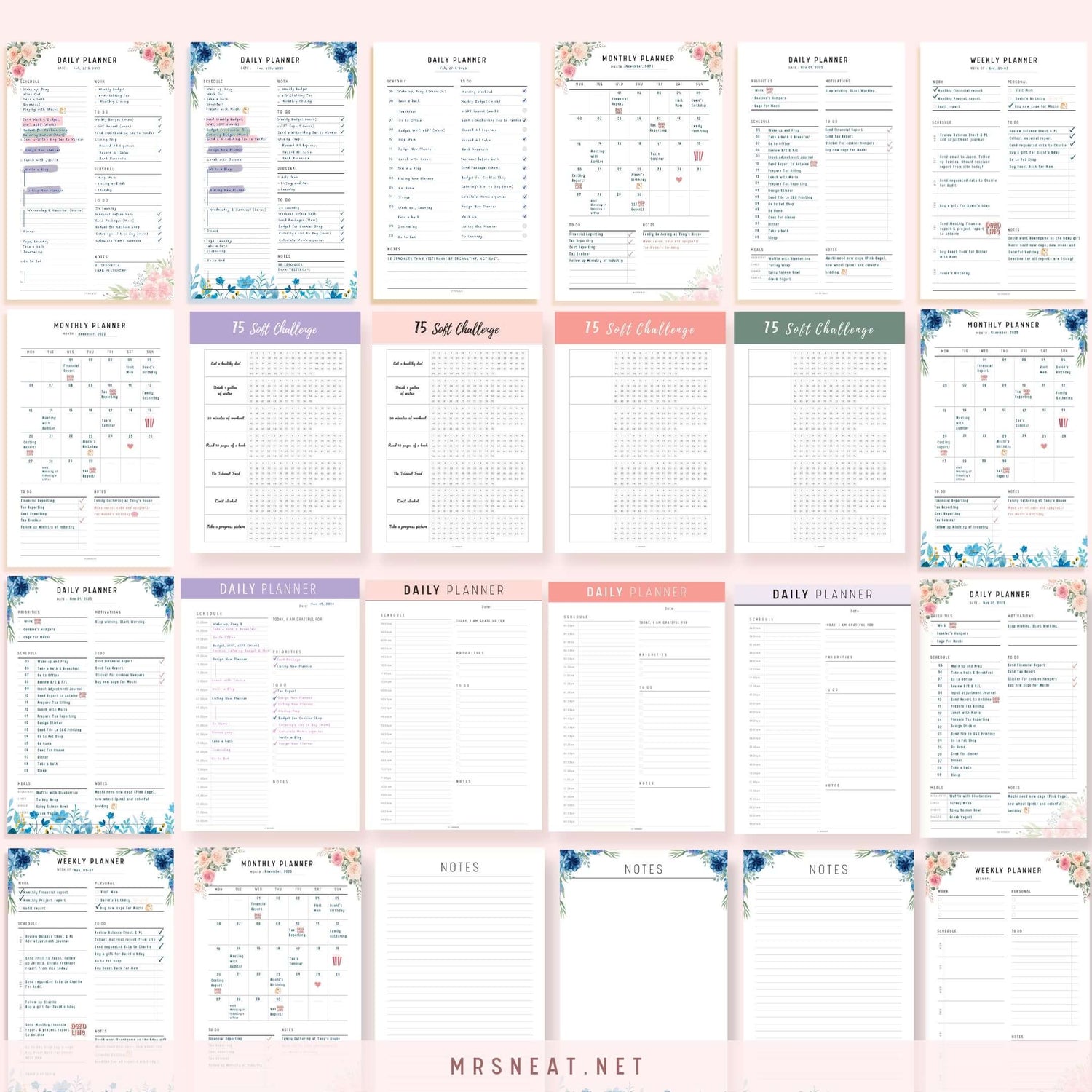 Why Digital ?
- Instant Download
- No Waiting
- No Shipping Fees
- Print from Home
- Print as many copies as you need!
- All files immediately accessible once purchased
Just download, print and get started right away!