Regular price
$4.00 USD
Sale price
$1.80 USD
Unit price
per
Sale
Sold out
Introducing the Ultimate Work Day Planner Printable: Stay Organized and Productive with Ease!
Are you tired of juggling multiple tasks and feeling overwhelmed by your workload? Do you find it challenging to keep track of your schedule, priorities, and urgent tasks? Look no further! We have the perfect solution for you - the Work Day Planner Printable.
Designed to assist professionals like you in managing their hectic workdays, this printable planner comes packed with essential sections to streamline your daily activities effectively. Let's take a closer look at what it has to offer:
1. Schedule: Plan your day efficiently by allocating specific time slots for meetings, appointments, and important tasks. With a well-structured schedule, you'll never miss any crucial engagements or deadlines again.
2. Priorities: Identify and prioritize your most important tasks. This dedicated section will help you stay focused on what truly matters, ensuring you make progress towards your goals consistently.
3. Urgent: Highlight urgent tasks that require immediate attention. By prioritizing urgent duties, you'll be able to address them promptly, preventing any delays or unnecessary stress.
4. To-Do List: Keep track of all your tasks in one place. This comprehensive list allows you to jot down everything you need to accomplish, ensuring no task slips through the cracks.
5. Reminders: Set reminders for important events or pending actions. Whether it's a project deadline, a team meeting, or a client follow-up, you can rely on this section to keep you informed and on top of your game.
6. Follow-Up: Stay on track with your follow-up tasks. This section serves as a gentle nudge to make sure you don't forget any necessary actions required after meetings, discussions, or presentations.
7. Calls and Emails: Keep a record of important phone calls and emails you need to make or respond to. This way, you can stay organized and never miss any crucial communication.
8. Notes: Capture essential information, ideas, or insights throughout the day. The notes section allows you to jot down thoughts, reminders, or anything else that comes to mind, ensuring you have everything in one convenient place.
9. Tasks for Tomorrow: Prepare for the upcoming day by pre-planning your tasks in advance. This feature allows you to start each day with a clear roadmap, increasing your productivity and reducing stress.
Maximize your efficiency and achieve your goals effortlessly with our Work Day Planner Printable. Enjoy the freedom of organized workdays, reduced stress, and increased productivity.
To get your hands on this invaluable tool, simply download and print the printable planner template from our website. Get started today and experience the transformative power of staying organized and in control of your workday.
Don't let your busy schedule overwhelm you any longer. Take charge of your day, boost your productivity, and thrive in your professional life. Get your Work Day Planner Printable now and embrace a more organized and successful journey!
Remember, success begins with effective planning. Start planning smarter, organizing better, and accomplishing more with the Work Day Planner Printable!
---------------------------------
Feature ;
Undated
Schedule
Priorities
Urgent
To Do List
Reminder
Follow Up
Calls
Emails
Notes
Task for Tomorrow
-----------------------------------
What You'll Get :
1 page for each size (A4, A5, Letter & Half Letter)
Materials

Digital File in PDF.

All Files are High Resolution 300 DPI PDFs which means you will get clear prints.

----------------------------

Files come in .zip format with multiple PDF files.
Shipping & Returns

Shipping :

Item listed is for a digital file. No physical item will be shipped.

Returns :

Because this is a digital file, no refunds will be accepted, as there is no way for me to tell whether you have printed the design.

But, I want you to be happy with your purchase.

Please send me a message through contact feature and I will do everything possible to help you and makes you happy!

Thank you!
Size

Digital file available in 4 sizes ;

A4 : 210 x 297 mm (8.27 x 11.69 inches)

A5 : 148.5 x 210 mm (5.83 x 8.27 inches)

Letter : 216 x 279 mm (8.5 x 11 inches)

Half Letter : 140 x 216 mm (5.5 x 8.5 inches)
Care Instructions

How to download, open and print the files on your computer:


• You can download these digital items once your purchase is confirmed.
• Please note that there are no printed materials / physical products will be shipped.
• Unzip the file using this free software :

for Mac
- Double click on the zip file
- Done

for Windows 7 and 10
- Right-click on the Zip file and choose "Extract All"
- Choose a location for the folder to be extracted into
- Keep the "Show extracted files when complete" unchecked
- Click on the "Extract" button to start the extraction
- Done

for Windows XP and Vista
- Double click on the zip folder
- In the window that opens, click on the "Extract All" link
- The "Extraction Wizard" will open, click "Next"
- Click "Finish" to complete the download
- Done


• You can use Acrobat Reader to open these files.
• Download this software for free at https://www.adobe.com
• Open the file in Acrobat Reader. Select "ACTUAL SIZE" in your printer settings – Print.
• Colors may vary slightly depending on the computer monitor and printer you decide to use.

If you have any issues downloading your files after purchase, please contact me. I will be more than happy to help! :)

I value your feedback and I am committed to your total satisfaction.

Please message me if you have any questions or any suggestions.

Thank you for stopping by!

MrsNeat
Share
View full details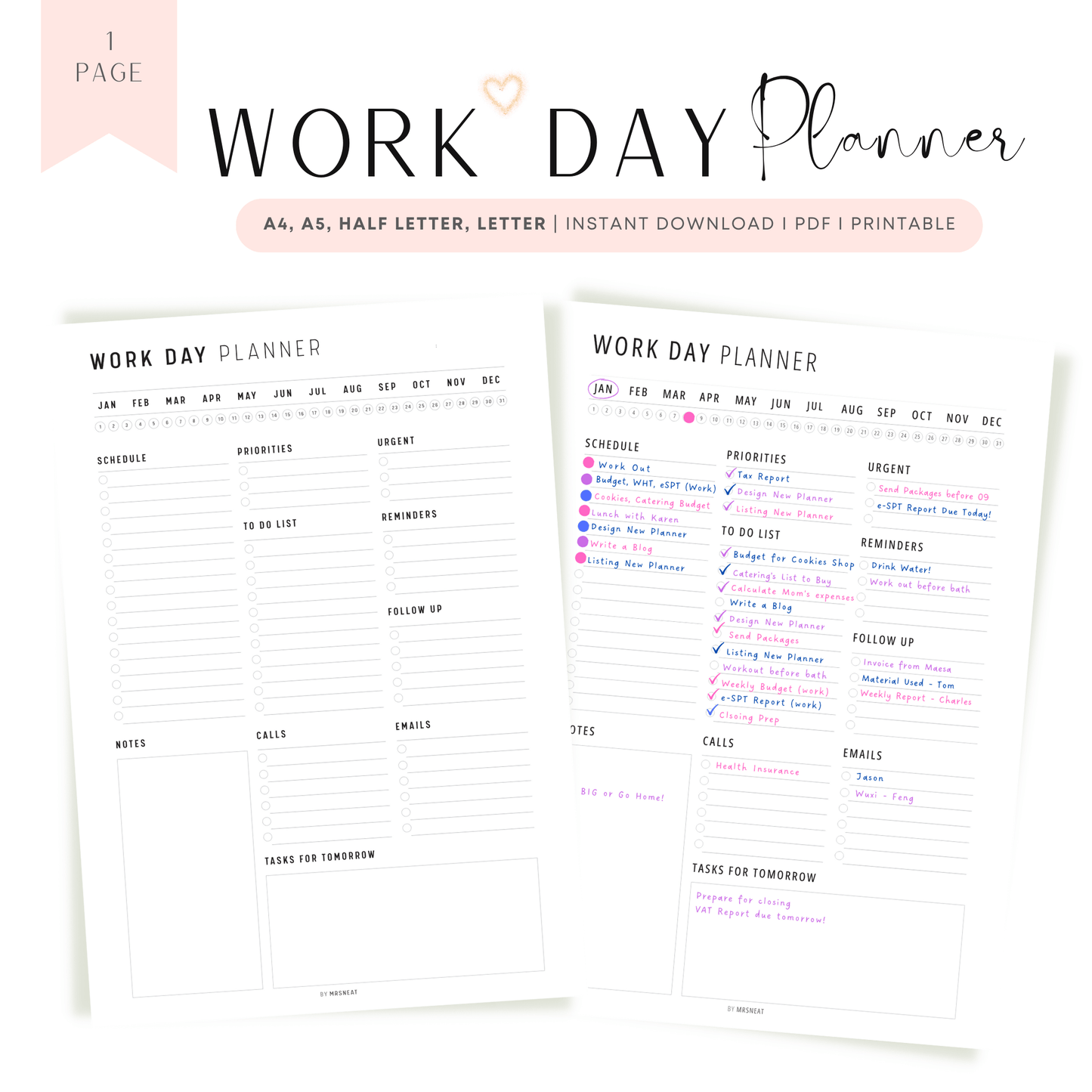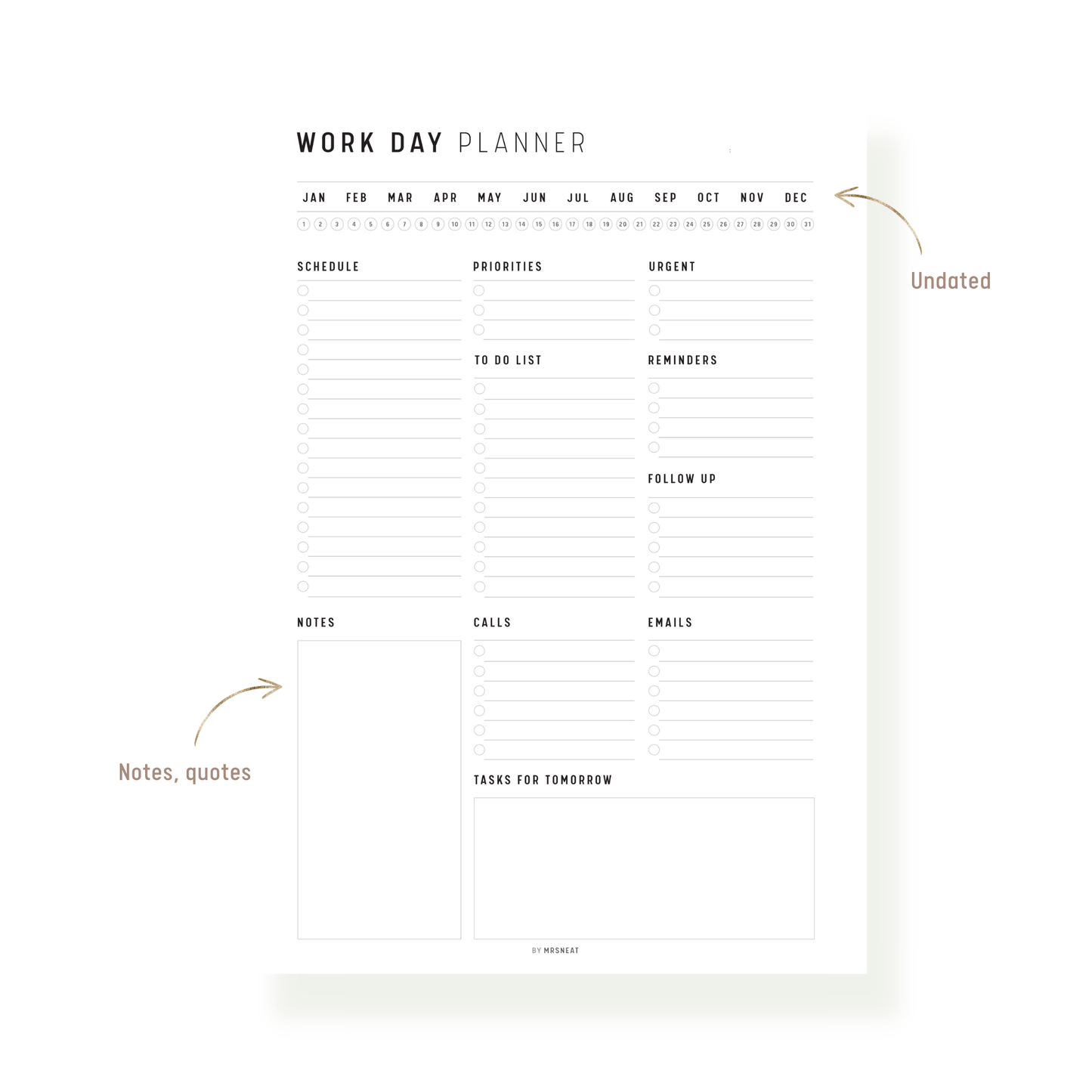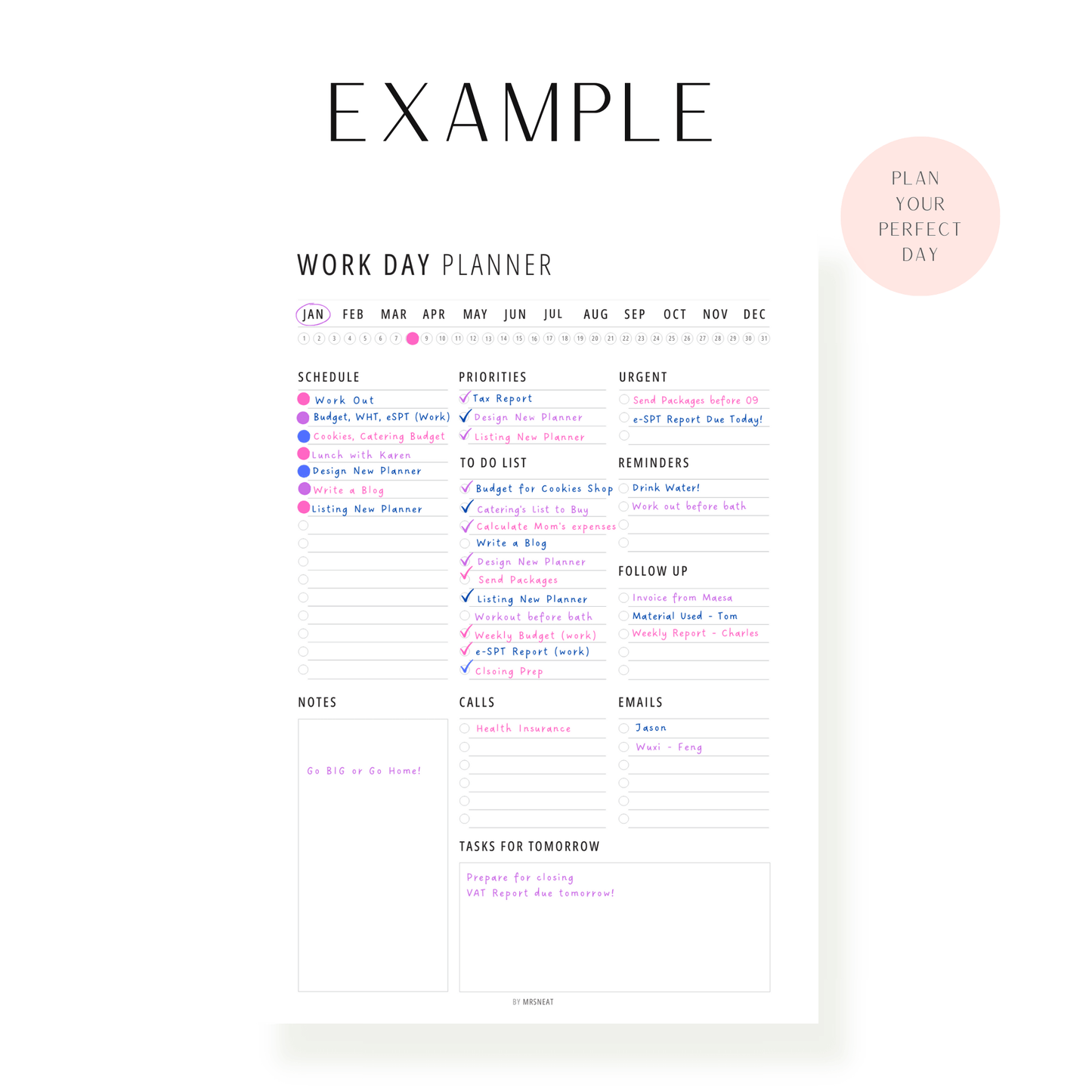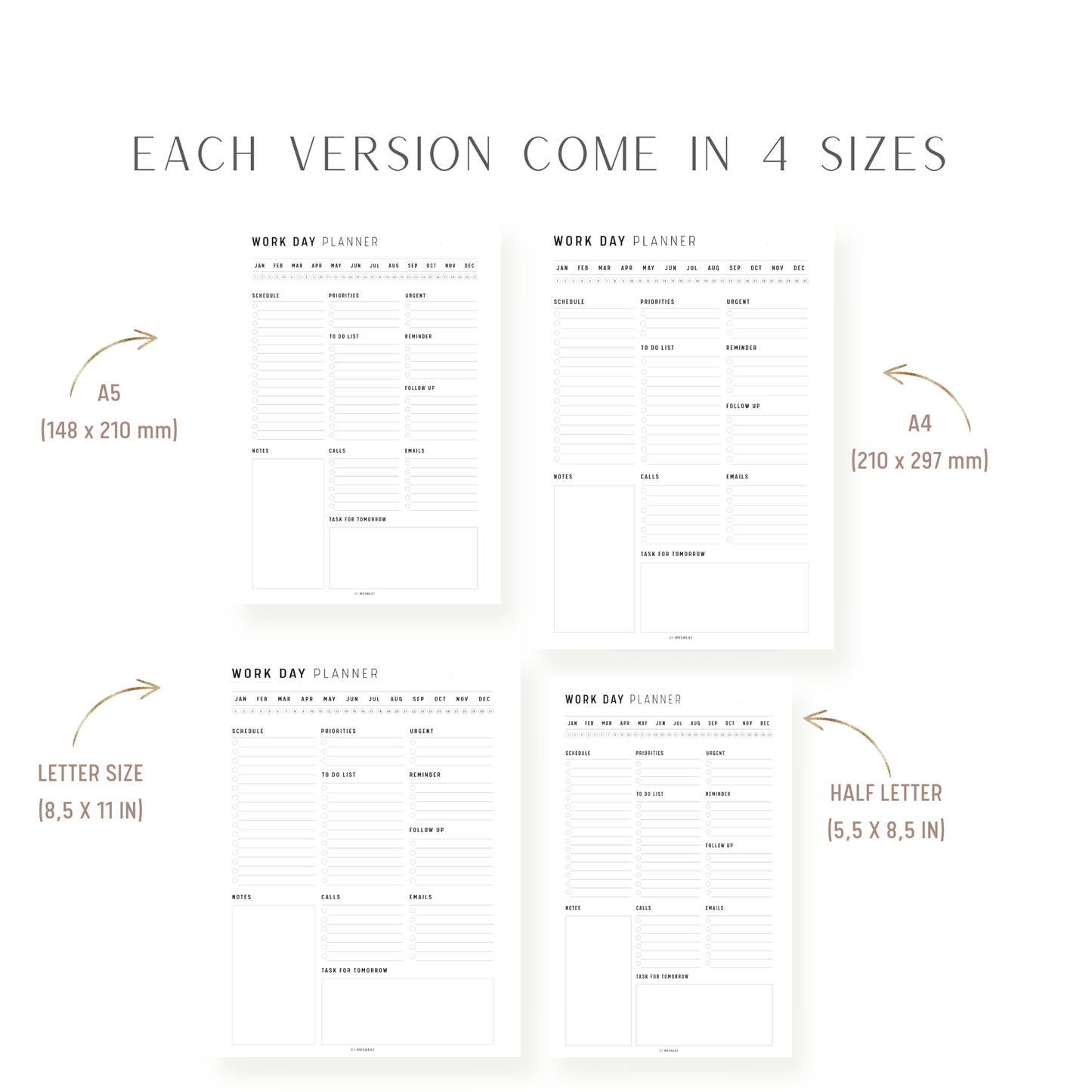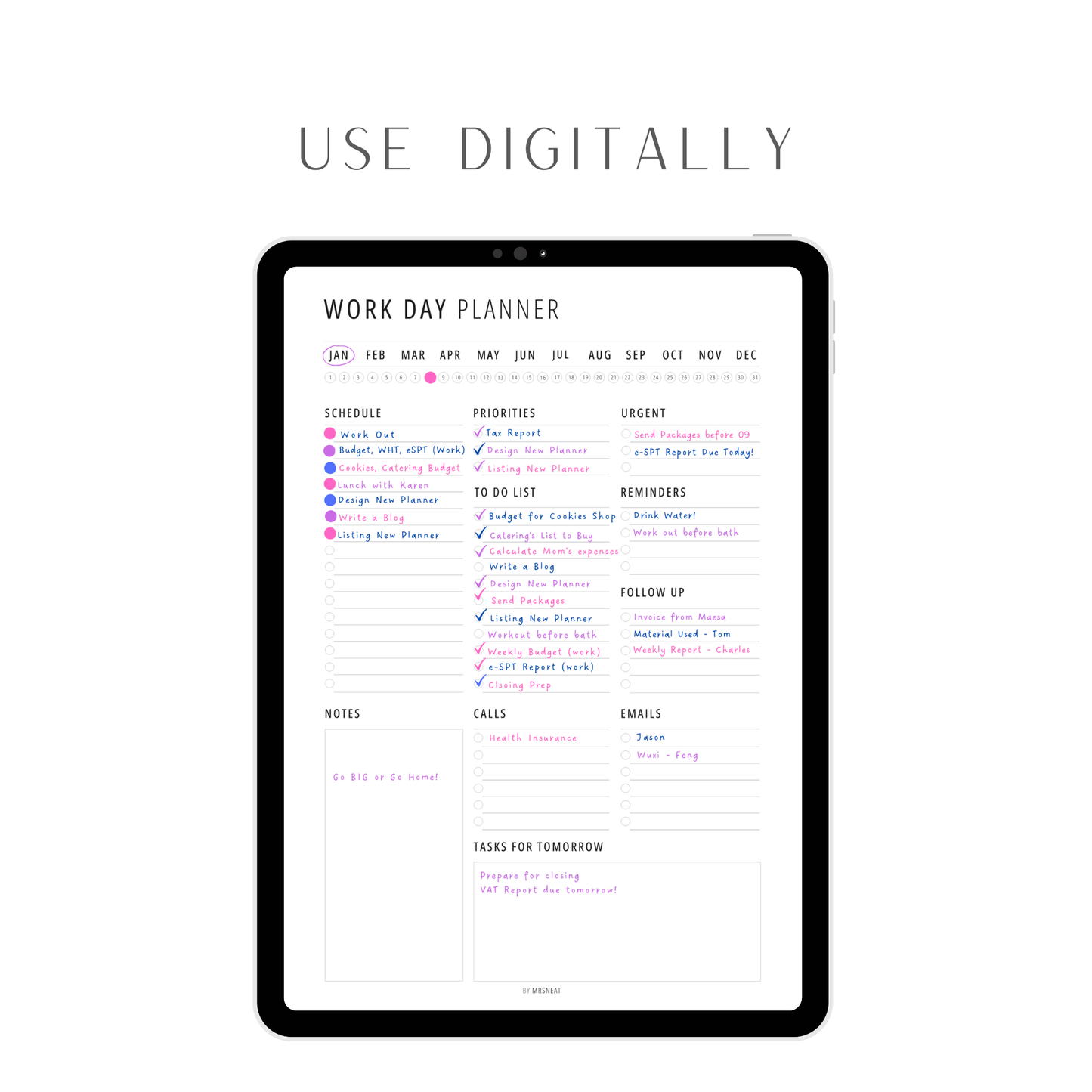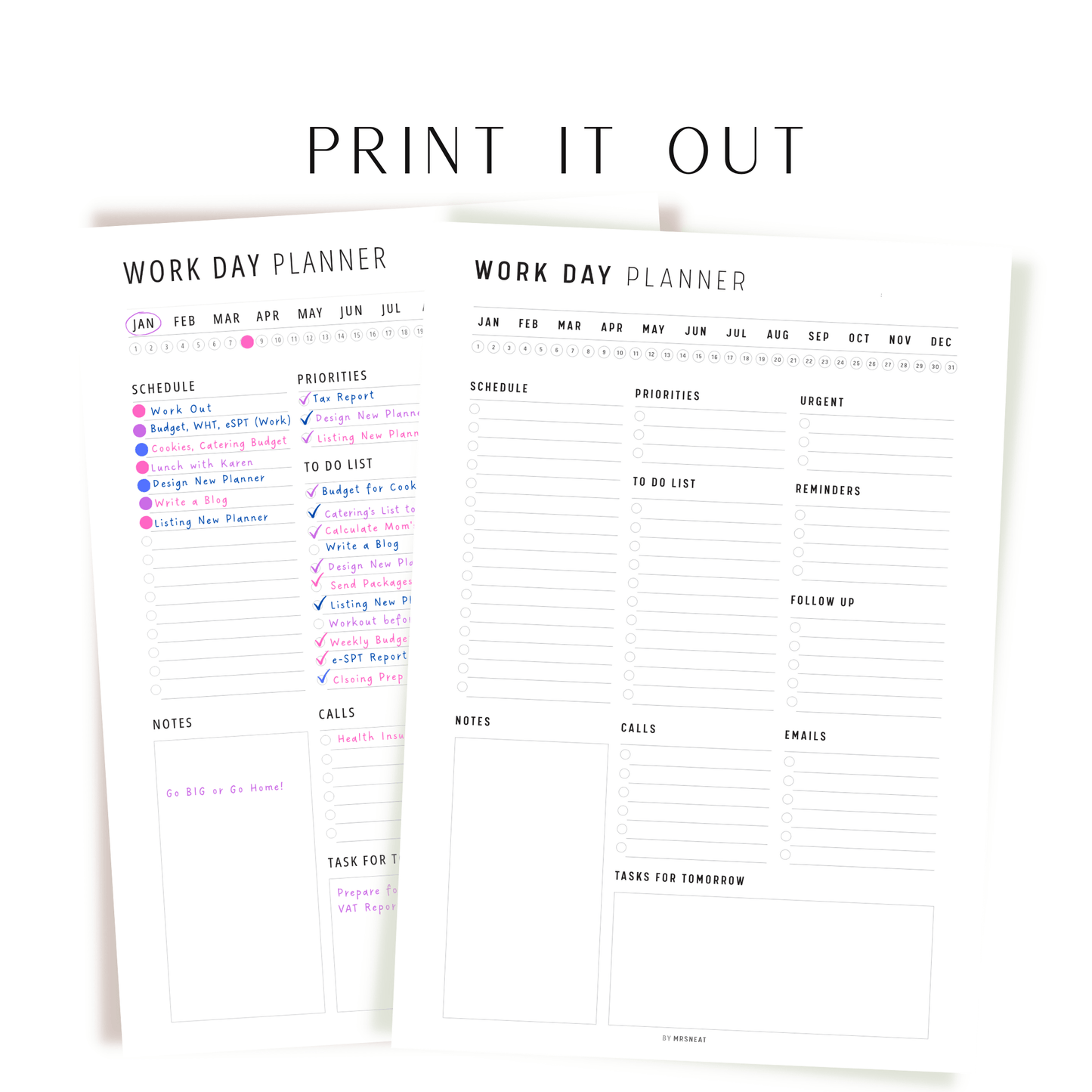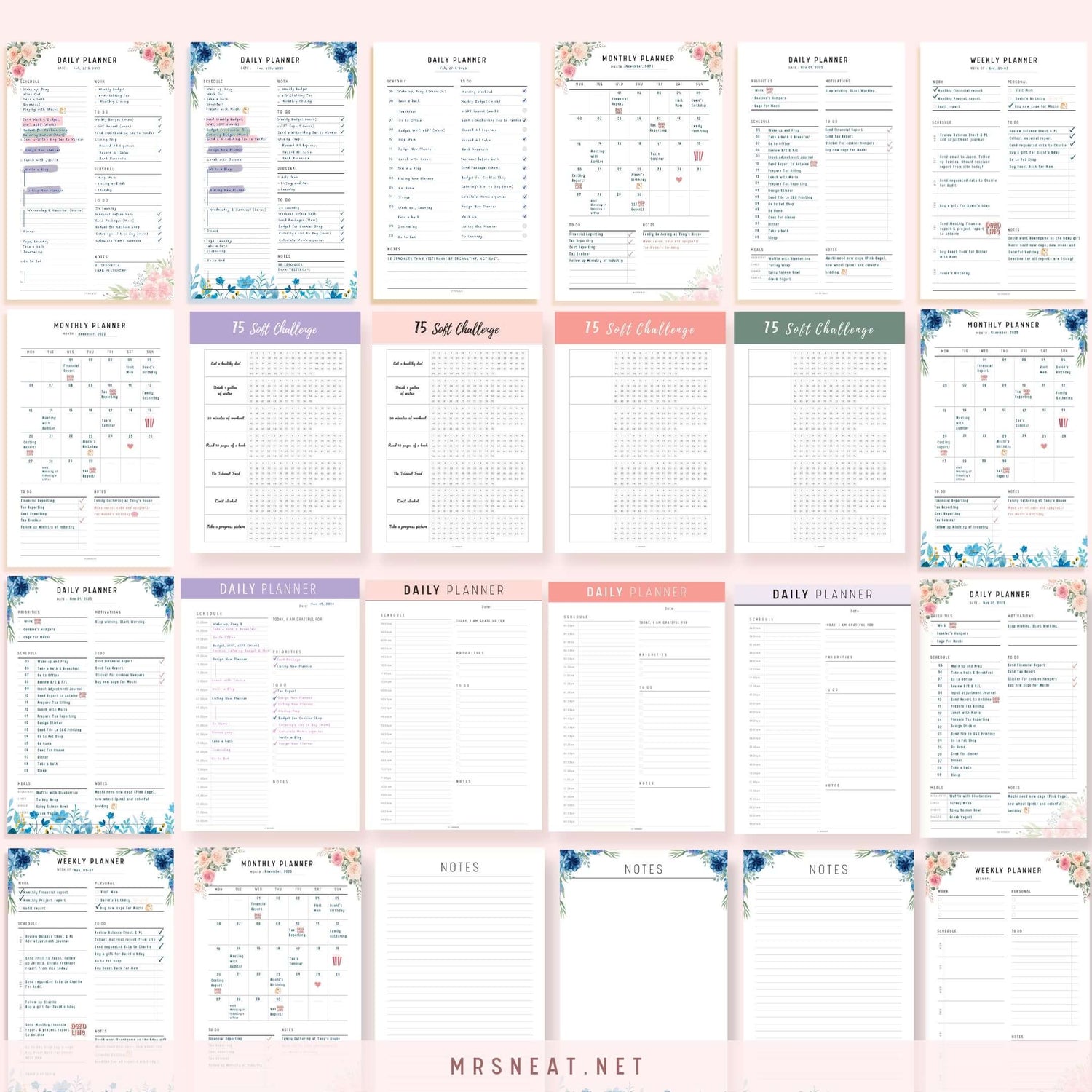 Why Digital ?
- Instant Download
- No Waiting
- No Shipping Fees
- Print from Home
- Print as many copies as you need!
- All files immediately accessible once purchased
Just download, print and get started right away!